Discussion Starter
·
#1
·
The Current World Champion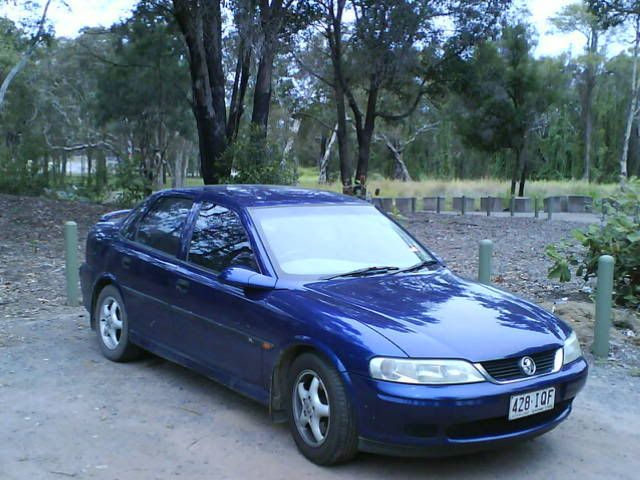 I've been looking at replacing the Vectra since, oh may last year
, and every now and again, I delve into the world of cars to see if there is something that can topple my inherent love for Victoria. Hitting 9 this year, Victoria has just passed to big 200K mark, so I'm sort of expecting **** to start falling off any day now. Unfortunately, it is Mrs. Maks turn to choose a car. That doesn't mean that I can't come up with a few suggestions however, so with a few hours to spare, I hit the lots to see what's what for around 20k.
Keep in mind that I don't drive cars like the average Joe. I'm no reckless road hazard, but I expect my conveyance to be able to satisfy one need. Consistent adjustable performance. It sounds like a broad definition, but it is one that only I (and the seat of my pants) can quantify. I hope you enjoy my review and I would like to apologise in advance for hurting anyones feelings. :laugh:
The Challengers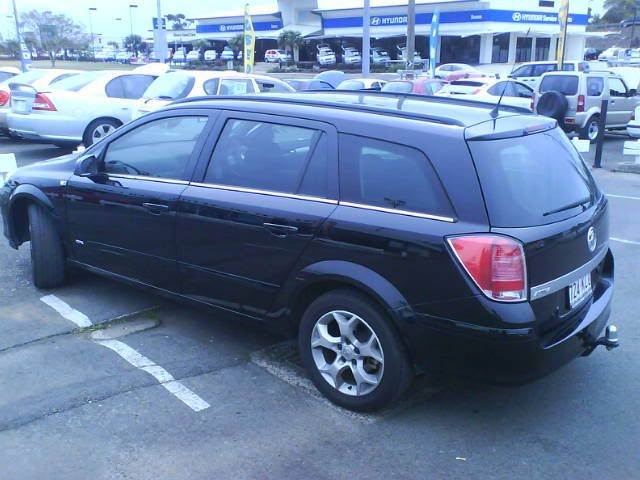 2006 CDX Astra Wagon. 1.8 6M (2nd hand..obviously)
This is a cracker little load lugger. The payload area is far better than both sedans and (as you would hope) the equivalent hatch. From the outside, it is pretty sexy in a chick car kind of way. Considering Mrs. Mak will have it most often, that's okay. Comfort in the cabin is pretty good. Tilt/reach tiller adjustment and huge raise/lower on the seat make it easy to get comfortable. I gently pull out of the lot and the shift and clutch are pretty easy to handle, with a fairly long pedal travel for such a small car (a + in my book because it makes everything nice and adjustable).
Heading for the nearest hill (which incidentally has some nice curves on the other side) I'm a little disappointed with the torque. I was expecting a short fall (vs. the 2.2 DI SRi I'd driven a few months ago), but this was getting silly. "You have to give it some revs," offers the dealer."It's geared for the highway". Not **** Sherlock. This thing pulls like an IT technician at a Versace Party. After applying the salesman's advice, I finally get to the top of the hill, desperately searching for the other side, so that I can wipe out the negatives with some positive handling examples (re: previously mentioned twisties). Sure enough, getting to the bottom of the boring arterial, I find the b road that heads back up the hill through a well treed area, normally frequented by soft roaders during times designated by school opening and closing. Fortunately for me, and the absent soft roaders, it's 1030 am and the place is deserted. Keeping the previous advice in hand, I drop to second and test the firewalls rigidity with my right foot. Sweet lord, some fire (okay, slightly red embers). Hardly neck snapping, but from the previous epic journey up hill, I had reasonably assumed where the torque sweet spot was going to be. Progress was swift enough to dispose of the smooth bends with aplomb. I was actually starting to enjoy myself. Ensuring that I kept it on the boil, it really handled things well.
Pulling back into the lot, I politely said that it wouldn't really suit my needs. My driving "style" would end up committing this poor little wagon to a life of stratospheric revs, at least whilst I'm behind the wheel.
All up, it was supremely comfortable, very practical and attractive, had great handling, but gutless beyond reproach. Next!
2008 Viva Sedan. 1.8 SOHC
5M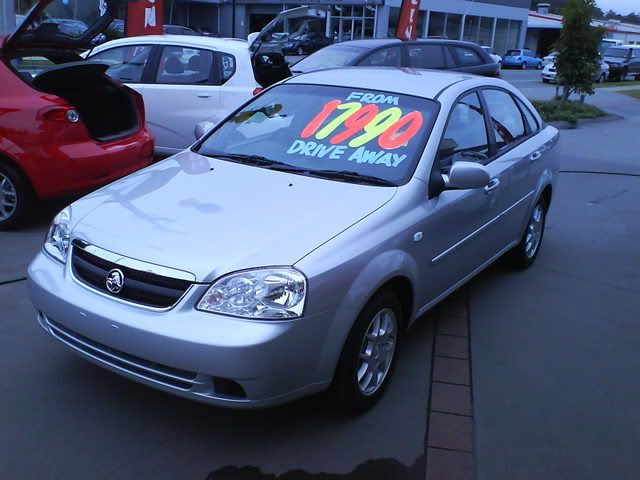 Let it be known that I have tried really hard to defend GMs purchase of Daewoo. I realise that there is work to be done and that new vehicles are just around the corner...and thank (insert personal preference of deity here) for that. This car looks okay from the outside. When I say okay, I mean just okay. It's not ugly but if it were at the barn dance you'd just get another beer instead of asking it for a dance. Getting inside, I immediately notice the cheap as chips single hinge mirror sitting right in my field of view (a pet hate of mine), but that's okay, because the price is painted on that side of the windscreen so its not inhibiting me that much anyway.
I'm not sure where to begin when it comes to comfort, mainly because there is nowhere to go. The seats are less supportive than Victorias (which has had my 100kgs sitting in it for the last 130000kms) and have less adjustment. The steering wheel feels like it was stolen from a 1985 ford LASER, and the dash feels like sunburnt Play Doh. Even worse, the centre console design rubs on my knee as much as the engine noise grates on my ears.
Pulling off the lot, I remark,"****, it sounds like a truck!". The salesman (nice enough guy and was honest about the car vs. my expectations/wants) says, "You know what, most people when they test drive cars, they always want to turn the radio off so they can see how noisy it is. I think that's silly because you normally drive with the radio on, so you should test it the same way you would use it in the real world." Fair enough I thought. It was just a pity that this one was brand new to the lot and hadn't had its radio coded yet. Regardless of the aural wasp swarm going on, I head for the hills (not the same route as the Astra as I was too far away at this lot). The link road (running off a roundabout straight into a 100 zone, is a great chance to check out its "power" under easy conditions. I floor it out of the roundabout and progress is...erm, I can't quite tell; it's so bloody noisy that I have trouble trying to keep my eye on the speedo and tach and the road. The decibel level isn't corresponding with the speed so my normal reactions are all out. It works like this: is there lots of noise (yes) then you need to a) change gears, or b) slow down. Neither apply.  I've only just reached the posted limit and I'm in top gear. Getting up the hill is just as confusing. The longer I drive, the higher number of senses I start to filter out. Sound is already irrelevant. Feel becomes just as pointless since there is NOTHING doing with the steering. As for the seat of the pants assessment of where the car is going? It's the automotive equivalent of an epidural. All I have left is sight....now remember the mirror and paint? All I can do is let out a nervous giggle. I feel like I'm watching youtube and someone else is at the wheel. This is not fun. There is bugger all control at 7 tenths....Geez, a radio would have been a useful distraction right now.
Much as I tried to ignore the low rent plastics and skinny tiller, the drive does not make up for aesthetics. If anything, the aesthetics are a step up from the level of dynamics. This is a dog. A one legged, blind dog that bites its owner and craps on the rug. There is only other car that I have driven that was this crap. It was a 1995 Daewoo Cielo. Okay, so it was a cut above the Cielo, but only like a bowl cut is better than a perm. I think this mutt needs to come for a ride out the back paddock.
It is not a bargain. It is not a great first car. It is not a great last car. Stay away.
2008 Lancer ES 2.0 5A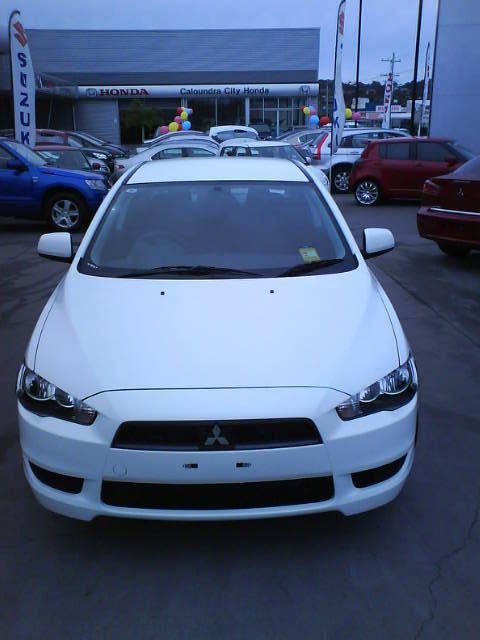 This is an odd one. The only reason I even took it for a drive was because the yard was straight across from the Viva lot. It looks good from some angles, but when you find a good one, stick with it. As you move around, there are odd shapes poking off in all directions. The top of the nose protrudes and it has a sort of angry face....then you see the skinny tyres holding it off the concrete. This is a potato on toothpicks. It is obvious that the base model was created for the benefit of the Evolution Super Rocket. Without the trimmings, all the visual weight is in the wrong places. I reluctantly ask for the keys and the salesman obliges. I ask if it is DOHC and says, the old ones were SOHC this one is...um, I'll have to check up on that.
(it is DOHC but you just failed your first assessment. You are a salesman, not a car guy).This should be good. I get in and get comfy. Not too hard as it has all the necessary adjustments and no paint across the windscreen.
It looks nice enough inside for the base model with all the whizz bangs that I deem necessary: 4x fast glass, Aircon, CD Player, steering wheel, 3 pedals and a seat
He starts rattling off bits and pieces beyond the basics and I say "Don't worry mate, I'm not really concerned. I just want to see if it can get round sugar bag road without scaring the life out of me". Somewhat concerned he adjusts the aircon for me...I adjust it back. I hate that. No time to **** around, I'm already disappointed that I wasted an hour with the Viva (an oxymoronic name when taken in my new found context), so I give it a little and it actually lets out a little chirp that sounds like a basketball boot on freshly polished floor. Progress is best of the day with the whole thing feeling pretty solid. Pulling on to the same link road as before, I could immediately feel the extra urge it had over the Viva. Even though it has more weight, the extra power seems to be in the right spot though just when it was starting to get good, along comes the din. I'll admit that I was initially pleasantly surprised with the Lancer, but once she takes a deep breath, the ensuing noise sounds not unlike an electric pencil sharpener...attempting to deburr an off cut of sheet metal. Bleeech! Much like everything else today, perhaps its talents will shine when it's time to get bizeh.
Sure enough, getting down to business, it sits flat as pancake. Bumps need not apply as the continuing pencil sharpener started deburring the corners, sniffing out medium pace apexes...almost. One thing with cars that corner nice and flat, is they rely on the quality of their rubber. The energy that is usually turned into body roll, gets transferred to the lateral axis. This applies more force through the sidewalls rather than downwards onto the tread and, in turn the road surface. The result (on **** rubber) is nanny understeer. There is no predicator. It is either sliding or holding. Worse still, is in the wet, it becomes even sneakier and once the front is sliding, it is much less progressive are harder to recover.
Close but no Bananas.
So at the end of a couple of hours, what have I learned?
Well for one, you can't get a performance bargain amongst the hounds I drove today. The Astra is okay for regular folk I guess. It has the best interior of the three and also handles the best, just as long as you have enough patience to wait around for it. The Viva is okay for people that I want to die. The only way it can raise a heart rate is through triggering of your primal survival instinct telling you to GET OUT NOW. The Lancer is fine for people who just want transport and it also has the best warranty...plus it apparently sharpens pencils.
There are still some possible chances available, mainly the Mazda 3 but I have excluded the Focus simply because it is too noisy and it has the stupidest wheel mounted audio controls ever devised (which foul my knee when changing gears). I also dropped into a Yota dealer to jam a Corolla into my pressure cooker, but a stick was unavailable...in any trim. Must be popular :laugh:
There was one winner on the day, and to ensure that it wasn't just familiarity that was rosying up my glasses, I went and demolished Sugarbag Road. Sure there was understeer, but it was progressive and adjustable. There was some wind and road noise, but no attacking insects. Most importantly, there was enough torque to get up a hill. This old girl can still dance. As I sat there scoffing a maggot bag with dead 'orse, I thought I felt her give a wry little grin as she sat there ticking away, thermo fan humming a sweet little hum. Some may call it bias. I call it love. Long live Victoria, long may she reign.
Thanks for reading.
For reference, this is a maggot bag with dead orse.:lmao: