Discussion Starter
·
#1
·
The other day I was out on the outskirts of town. There's a bunch of unused roads where they planned for housing that hasn't developed yet so there's pretty much huge open fields (huge by Florida standards) of brown grass. So I decided it might make a cool backdrop for a picture of the SS with the thunderheads growing in the west. One problem: the ugly skyline.
As you can see, not only is the horizon crooked, it's also littered with unappealing high-tension powerlines, drive-in car washes, and other little buildings. What I did was go into Photoshop CS3, put the SS and its shadow in one layer, put the foreground and background (hold the ugly buildings and sky) in their own layers, cutting out the ugly buildings in the process. Then, with my minimal Photoshop experience, I arranged the layers so that the car was always on top, followed by the sky, followed by the road and grass.
I then had to use the clone-stamp and smudge tools to get rid of pesky powerlines and the remaining rooftops (took about 30 minutes as I'm really inexperienced and there was a lot to remove) and then did adjustments to each layer as needed (curves, etc. etc.). This is my end result: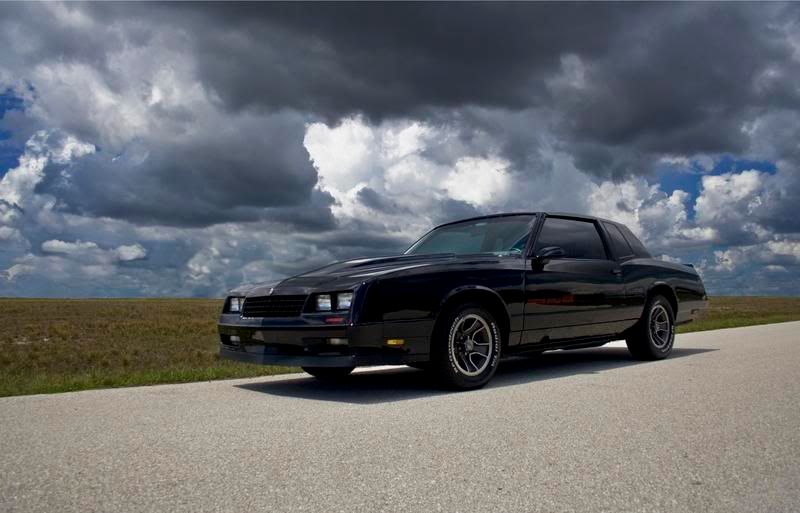 It'd be cool to get a thread going where we could share ideas with each other and come up with new ones! So what have you guys done in post-processing to make that shot better?