Discussion Starter
·
#1
·
Pretty long, but here are some excerpts:
By
C. Douglas Golden, The Western Journal
May 17, 2022 at 12:20pm
Remember the complaints about the feasibility of electric vehicles, particularly in terms of limited range? Well, guess what, you climate-denier: You can't keep hiding behind that excuse!
See, now that automakers are fitting bigger batteries into cars, that'll dramatically increase how far you can go between charges. And with new, fast-charging stations being built with government money, you can easily get anywhere you want to go in a vehicle that doesn't emit
anything
from its tailpipe.
You just may be emitting particulate matter into the environment at a much higher rate than you would in a gas-powered car, according to a new study.
And then there's the environmental damage caused by
mining the minerals
needed to build EV components. Or the fact that
China controls most
of the supply-chain access to said minerals. Or that EVs are
considerably more expensive
than gas-powered vehicles.
Pick your poison. Heaven knows there are plenty of them. We've found a new one in electric vehicles. It's time the progressive left at least admits the truth: There is no such thing as a free lunch.
Furthermore, they found that adding half a metric ton (1,100 pounds) "of battery weight can result in tire emissions that are almost 400 more times greater than real-world tailpipe emissions, everything else being equal."
That's a daunting issue for carmakers, considering that electric vehicles already have a tendency to be heavier than gas vehicles because of the weight of their batteries, and the fact that buyers want greater range — meaning bigger battery packs. Weights of batteries vary among electric vehicles, but they average is about 1,000 pounds, according to information on
BatteryStory.com
.
According to a CNN report, the battery-powered Ford F-150 Lightning weighs 1,600 pounds more than a regular F-150 truck. The Volvo XC40 Recharge packs an extra 1,000 pounds of weight when compared to a Volvo XC40 with an internal-combustion engine.
There is a caveat to this: "An important difference between tire and tailpipe particle emissions is that most of the former is understood to go straight to soil and water, whereas most of the latter is suspended in air for a period, and therefore negatively affects air quality," Emissions Analytics noted.
Related:
City Halts Electric Bus Program After Second Packed Transport Bursts Into Flames
However, 11 percent of tire particulate emissions is smaller than 2.5 microns in diameter, which is "the common metric for fine particle dust," which may become airborne.
Any way you cut it, though, it's pollution going into the air, the water, or the soil that's coming from electric vehicles. And it's worse than tires on cars with lighter, gas-powered engines.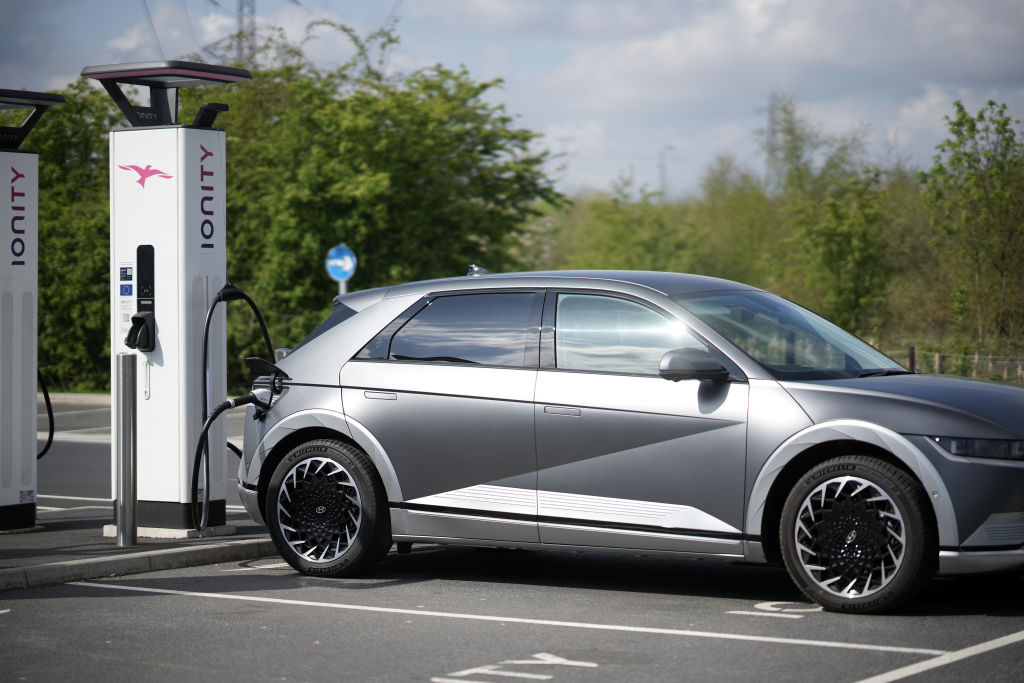 Progressives need to acknowledge that there are going to be problems with any technology: There's no such thing as a free lunch.

ijr.com
Enjoy your egg whites. 1:42