Discussion Starter
·
#1
·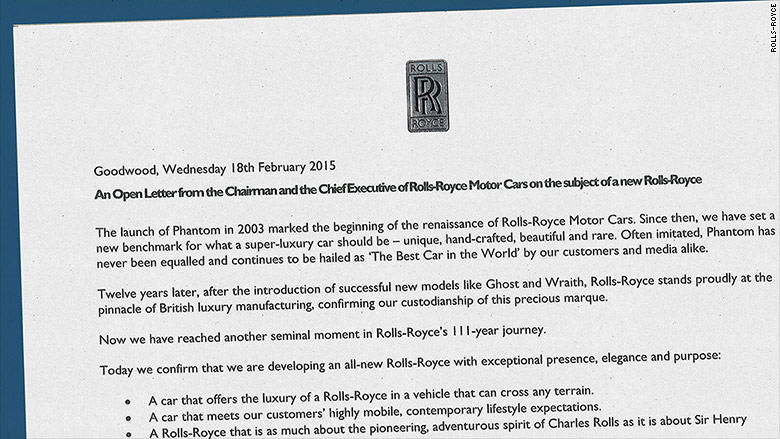 The list of automakers that would never, ever make an SUV has shrunk even further.

Rolls-Royce, the pinnacle of British luxury motoring, announced on Tuesday that it, too, would add an SUV to its line-up.

The automaker hand-delivered a statement to CNNMoney on embossed Rolls-Royce letterhead. It says it will build "A car that offers the luxury of a Rolls-Royce in a vehicle that can cross any terrain."

It will be a "A high-bodied car with an all-new aluminum architecture."
Full article:
http://money.cnn.com/2015/02/17/autos/rolls-royce-suv/index.html?sr=fbmoney021715rollsroyce0730story