Discussion Starter
·
#1
·
This is a somewhat question to ask, but I figure I might as well give it a shot.....
Was out washing my Malibu this afternoon (reached 77 today! :blink
and as I was scrubbing the back end down, I kinda wondered how I might go about removing the lil dealer tag (the lil blue thing towards the right) ???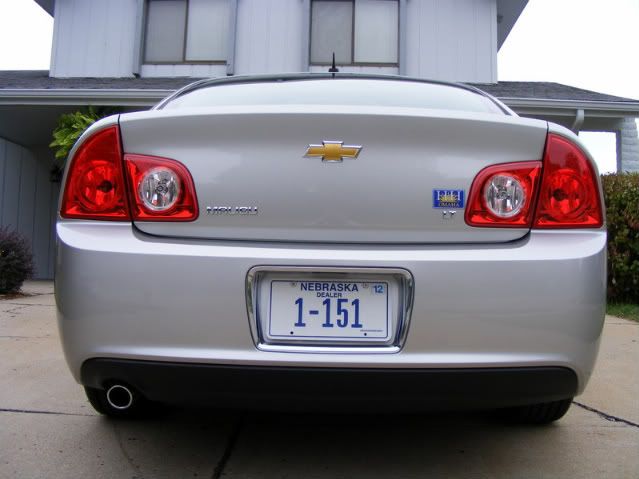 Nothin against them (H&H--best Chevy outlet in town!).......appearance-wise, I just think it'd look a tad bit cleaner w/o it. Plus, if I want to repaint this beast a crazy color in the future, it'd look that much better.
The paint is still is excellent condition all around and am looking to keep it that way, any suggestions would be most welcome