Here is the one I have drawn after work. The Pontiac Ares(the Greek God of war and battle).
I kinda burrowed the rear-end design from the Pontiac Pursuit concept of 1987. It's messy and dirty, and proportionally off a lot, but I hope you like it.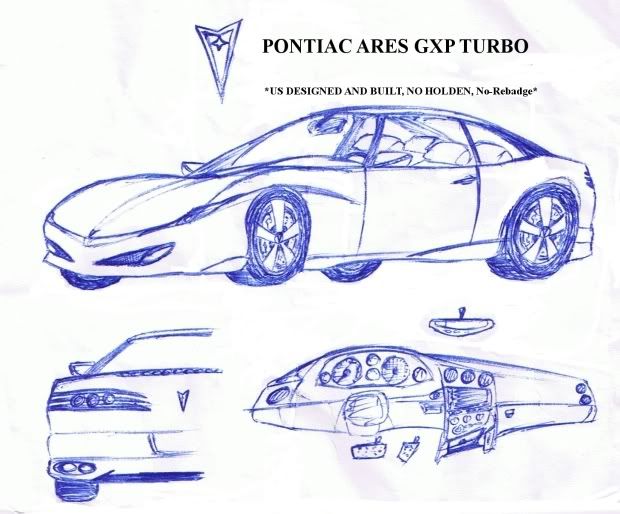 I may replace my ambulance drawing with this if the feedbacks are positive.
Thanx.