I have two VY Holden Berlinas - a vespers blue 2002 sedan (wife's) and a berry red 2003 wagon (mine).
I haven't posted any pics of the sedan since my wife got rearended, so I thought that would be good, but I also need some help.
When I bought my wagon in 2004 I didn't like the stabdard 16"ers so bought a set of 17" Holden International wheels. These were standard on a number of limited edition Holdens, including the series 2 WH Statesman International, the VX Calias International, the VU SS Fifty ute, and the VY Berlina International wagon.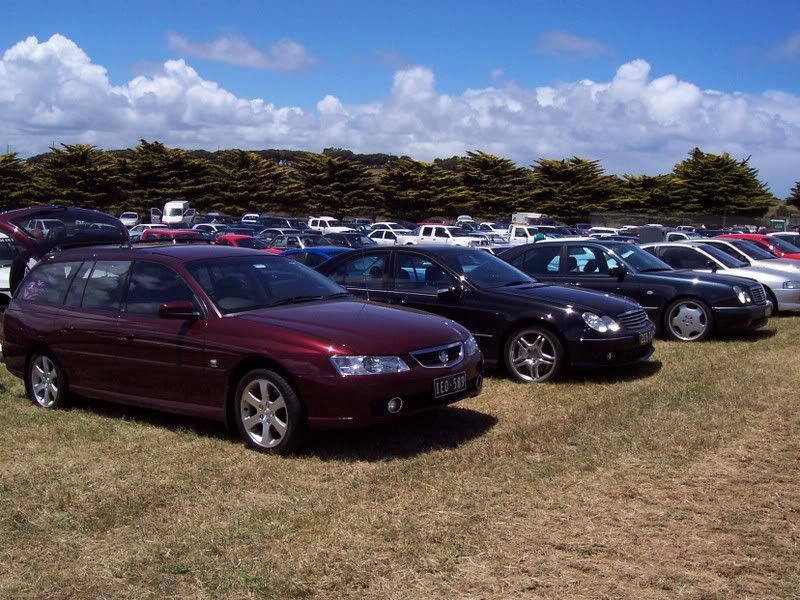 When we bought the sedan in 2006, we could not afford wheels, so we left the 16s on it.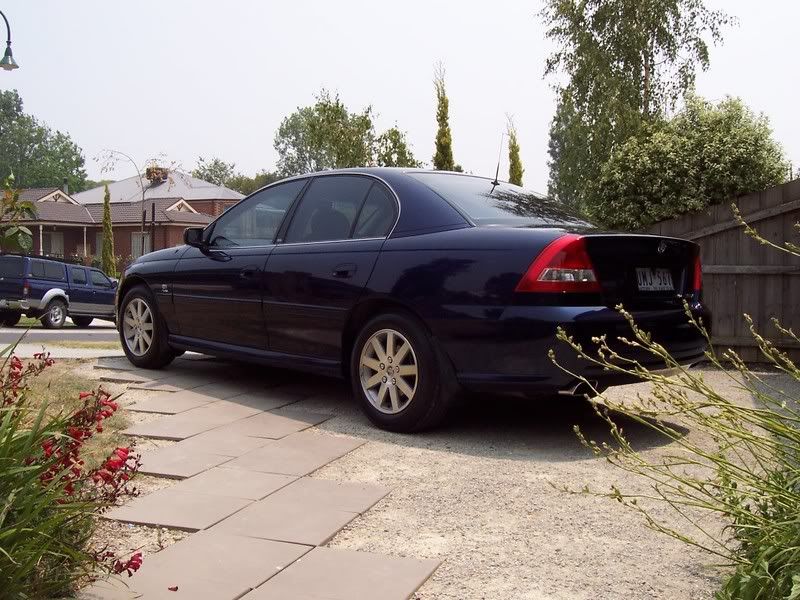 Last week, I acquired a set of 17" VZ SV6/SV8 wheels with good Bridgestone tyres, and by chance, had put the International wheels on the sedan, so I have the SV8 wheels on the wagon.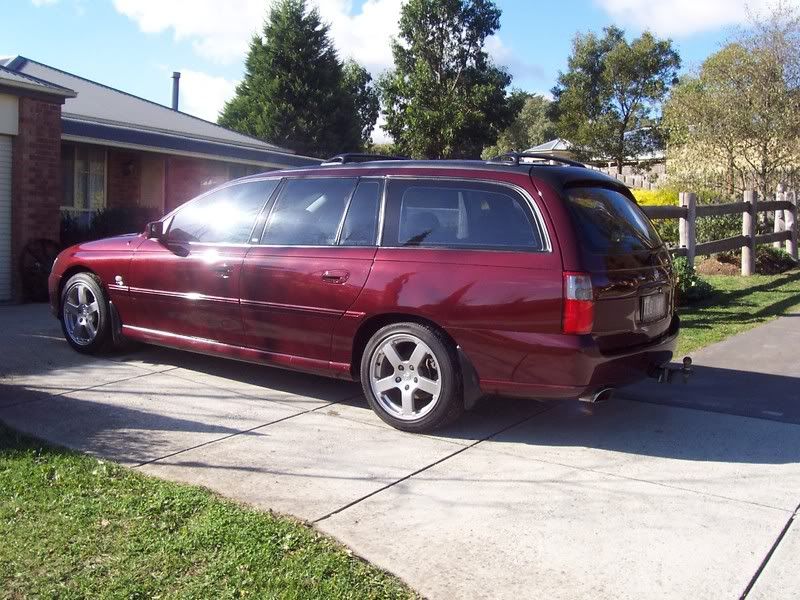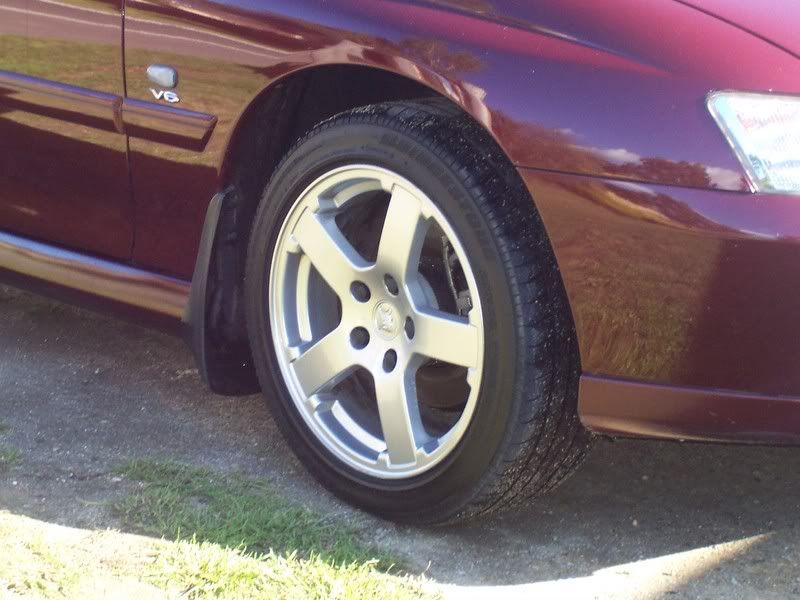 So my question is, should I leave them as they are or swap them over so the wagon has the 6 spoke International wheels as it had before and put the 5 spoke SV8 on the sedan ?