Discussion Starter
·
#1
·
CNN Business
Oil prices dropped 30% in a week. What gives?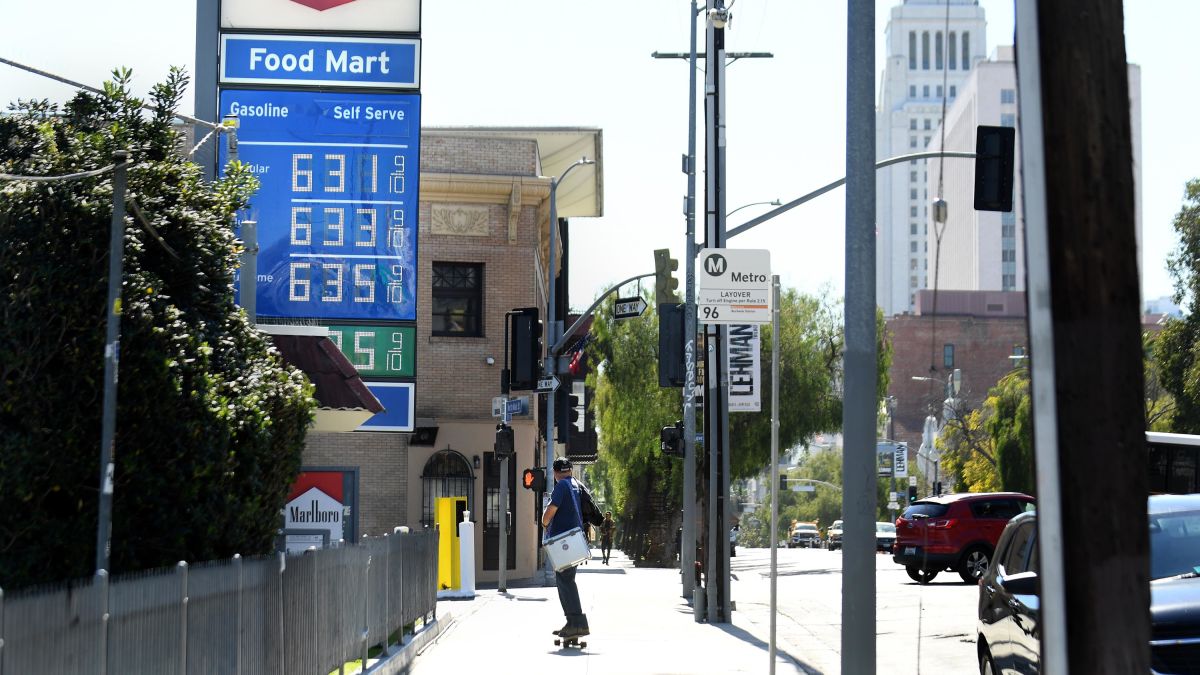 Updated 4:18 PM EDT March 15, 2022
London
LINK
After Russia invaded Ukraine, global oil prices experienced a
dramatic spike
. Just over a week ago, Brent crude leaped above $139 per barrel. Analysts warned prices could touch $185, then $200 as traders shunned Russian oil, pushing inflation even higher and adding huge strain to the global economy.
But there's been a
rapid reversal since then
. Brent crude futures, the global benchmark, have cratered almost 30% from their peak. They settled below $100 per barrel for the first time this month after shedding another 6.5% on Tuesday.
Stocks soared on the news as well. The
Dow
gained about 600 points, or 1.8%, Tuesday. The
S&P 500
and
Nasdaq
rose 2.1% and 2.9% respectively.
What's happening: The unusually sharp pullback has been driven by hopes that Saudi Arabia and the United Arab Emirates could boost oil production, and that demand from China could drop due to new coronavirus restrictions in major cities. This would ease the squeeze on the market.
Yet analysts warn that we're not out of the woods yet. Oil is still trading significantly above what it costs to produce it, and extreme swings are likely to persist at a moment of huge uncertainty.
"I wouldn't rule out $200 a barrel just yet," Bjørnar Tonhaugen, head of oil markets at Rystad Energy, told me. "It's too soon."
Following the invasion, oil prices skyrocketed as traders began to see Russian crude exports as untouchable. This sparked concerns about how that supply of between 4 and 5 million barrels per day could be replaced, especially as demand for fuel ramps up over the summer.
Over the past week, however, investors seem to be considering whether they went too far, too fast. The United Arab Emirates'
ambassador to Washington said
that the country wants to increase oil production, sparking hopes that the Organization of the Oil Exporting Countries, or OPEC, could intervene after all. Meanwhile, Russia and Ukraine are still talking, even as the war rages.
Plus, China's commitment to halting the spread of Covid-19, which has led to a lockdown in the tech hub of Shenzhen and new rules in Shanghai, could mean the country needs less energy in the short-term. China imports about 11 million barrels of oil per day.
"People remembered we are still in a pandemic," Tonhaugen said.
Why it matters: The drop in oil prices has helped prevent gasoline prices from moving higher in the United States. They've stopped climbing for now, though a gallon of gasoline still costs almost $4.32 on average.
While $100 per barrel of oil is still extremely expensive, if prices stay in that range, it could ease some fears about an acceleration of inflation. Policymakers would likely breathe a small sigh of relief.
But it's clear that investors remain unsettled as they process the effects of Russia's invasion. Russian oil is still being priced at a huge $26 discount to Brent.
And analysts believe the direction of travel has been set. Giovanni Staunovo, an analyst at UBS, expects oil to trade at $125 per barrel by the end of June. For his part, Tonhaugen of Rystad Energy thinks prices could still smash records as the conflict plays out.
"This is the quiet before the storm," he said.