Discussion Starter
·
#1
·
Well this was a bit unexpected, but I bought myself a new car. Well not exactly new but definitely the newest, nicest car I've ever owned. My trusty old 2001 Honda Accord V6 was going to need some work and I was actually gonna get it done and just drive it but one morning when pulling out on the highway the transmission starting flaring a bit. Anybody who knows about these old Honda transmissions knows they basically suck. This one was original at 254k miles so I knew it was borrowed time anyways but when it flared I knew what else was coming. Anyways long story short I work at a Honda dealership and they had just gotten this '08 Accord EX-L in on trade. 99k miles. It had some minor issues but nothing too major. I bought the car last Friday and I absolutely LOVE it. It's got 4 new Michelin tires, new brakes, new steering rack, all new fluids and a host of other things. I paid $13k OTD and that included a 3/36 warranty as well. First car I've ever owned with Navigation and XM radio.
Here's my old '01 EX V6 sedan: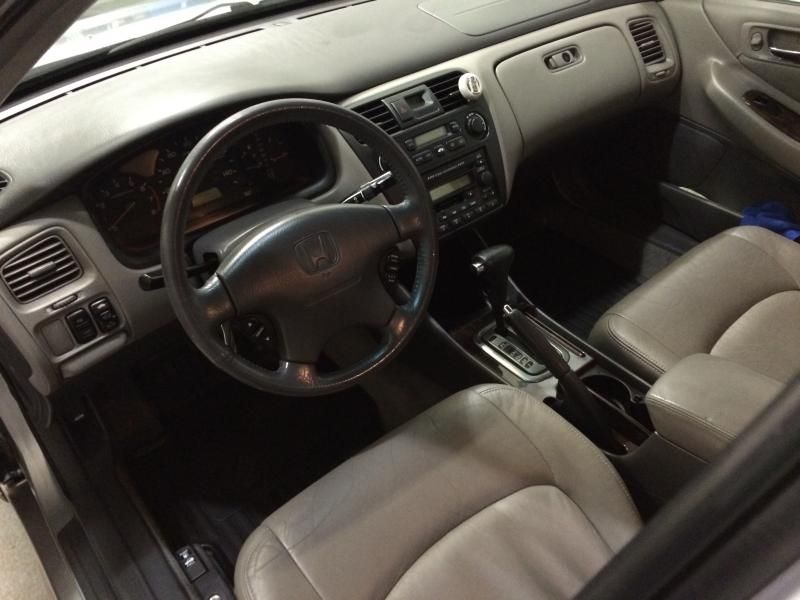 Here's my new '08 EX-L:
It's amazing how in just two generations the car went from being on the smaller scale of mid-size to being the lowest level of full size. I'm definitely enjoying the extra room. The gas mileage on the 4 cylinder is a big improvement over my old V6 and it doesn't feel unrefined, though it isn't as smooth. I'm planning on enjoying this car for awhile, though I will admit I do miss my old Accord just a little. It was definitely more nimble than the new one.