Discussion Starter
·
#1
·
well guys, finally it has come to this, it has been a long time since i started this project, about a year or so, to be exact. alot of time and money has been put into this car. but it was all worth it, it turned out better than what i expected it to.
about a few days back i finally got all the suspension back together, and last night i bled the brakes. we took it out around the block and it runs and drives excellent.
ran into a hard time with the front coil springs on it, used about 5 different spring compressor tools, and finally came up with the right combination to get the front springs back in it. word of advice to anyone attempting to rebuild a 3rd gen camaro, do not remove the front springs, unless you plan on paying someone to put them back in. they are terrible, it took me about 5-6 hours to get the springs in it. thats time compressed over a few days. when you have that hard of a time of it, you tend to get bored of it quickly and put it aside until the next day.
anyone thats ever used coil spring compressors knows that they are death traps.
anyways, bled the brakes and found i had a couple fittings loose, so i went around and tightened all fittings back up, and everything is ok now.
found i had a coolant leak yesterday as well, coming from the radiator inlet neck. loose internally to the radiator, will need new radiator. but for now its ok.
fuel leak is fixed for now. put some pipe thread dope on all the AN fittings at the regulator, so for now they arent leaking, but time will tell.
all electrical devices work, still need to hook up my tach, wont be too much work, just need to trace the wiring. other than that the car is ready to get on the road.
also replaced the rear hatch struts on it, as those finally decided to die on me, like all camaros do, Thank you GM for incorporating a metric ton rear hatch on to the car.
next week im taking it in to my shop and im going to do the alignment on it.
here are the pics of the car in its completed form.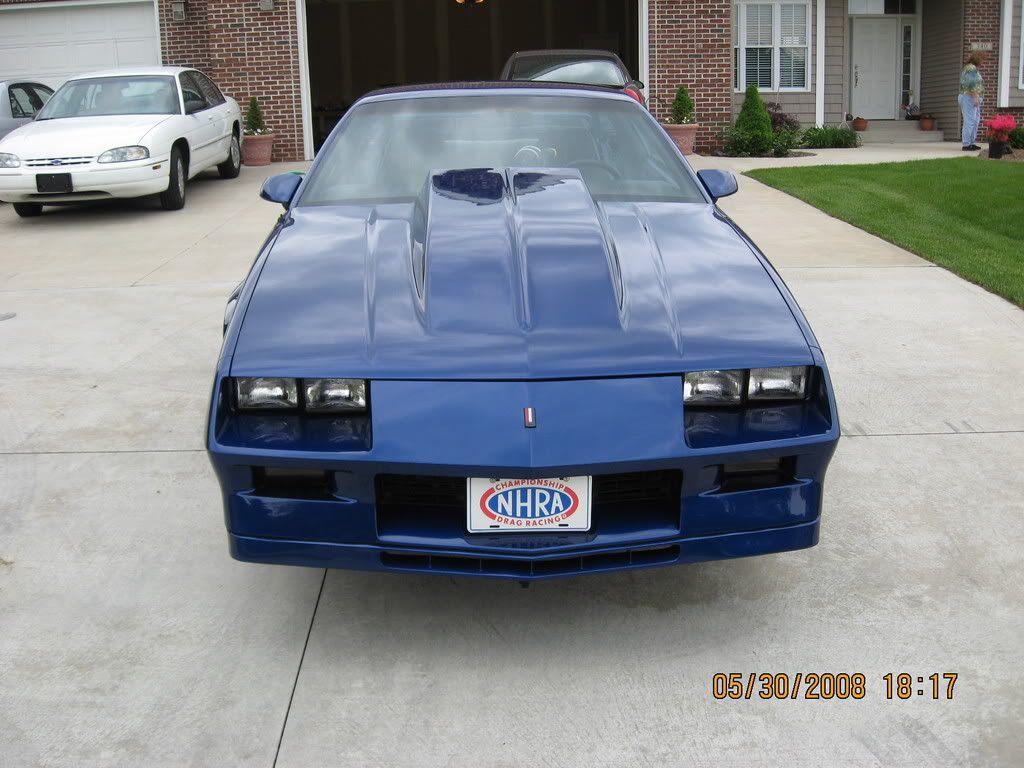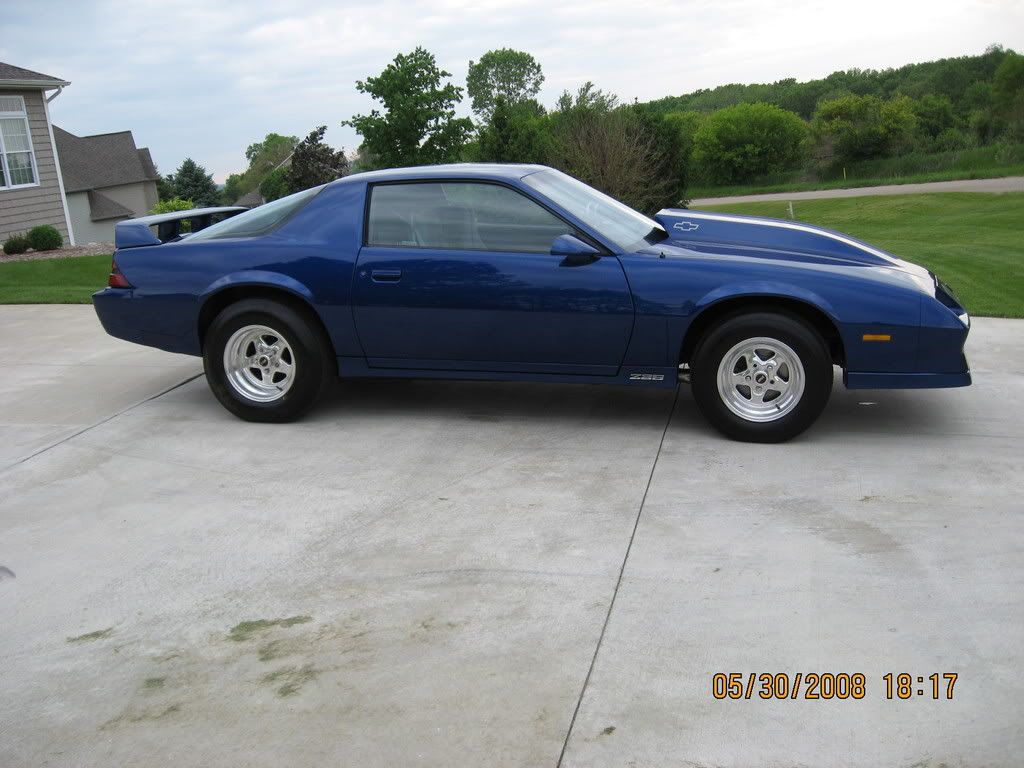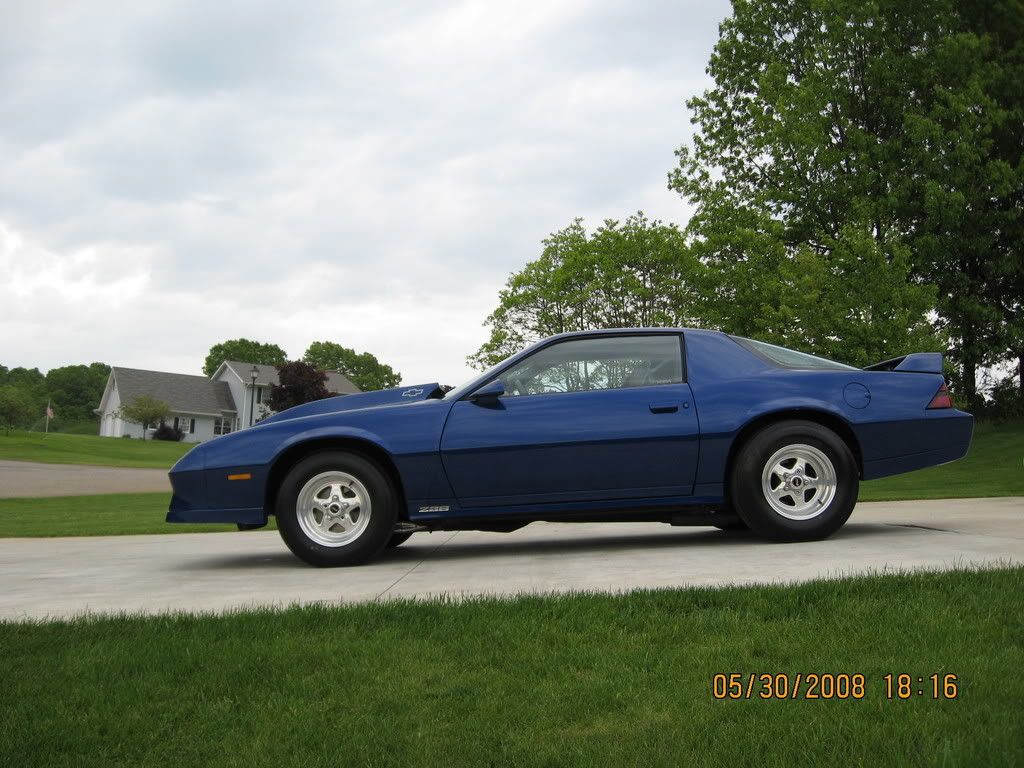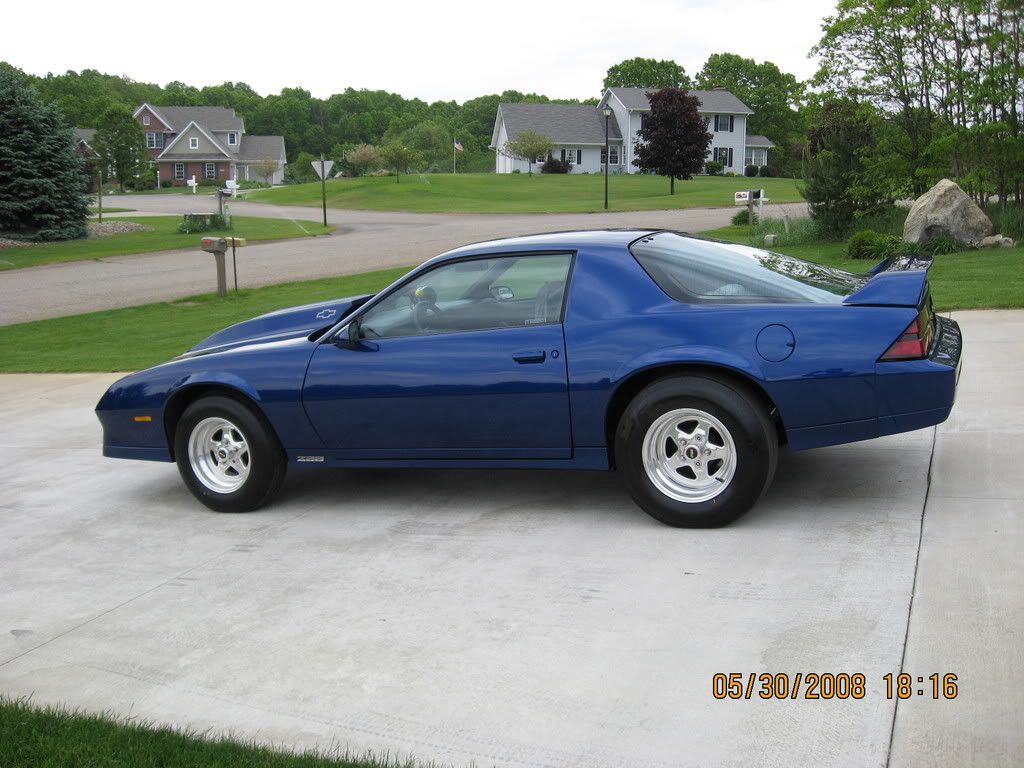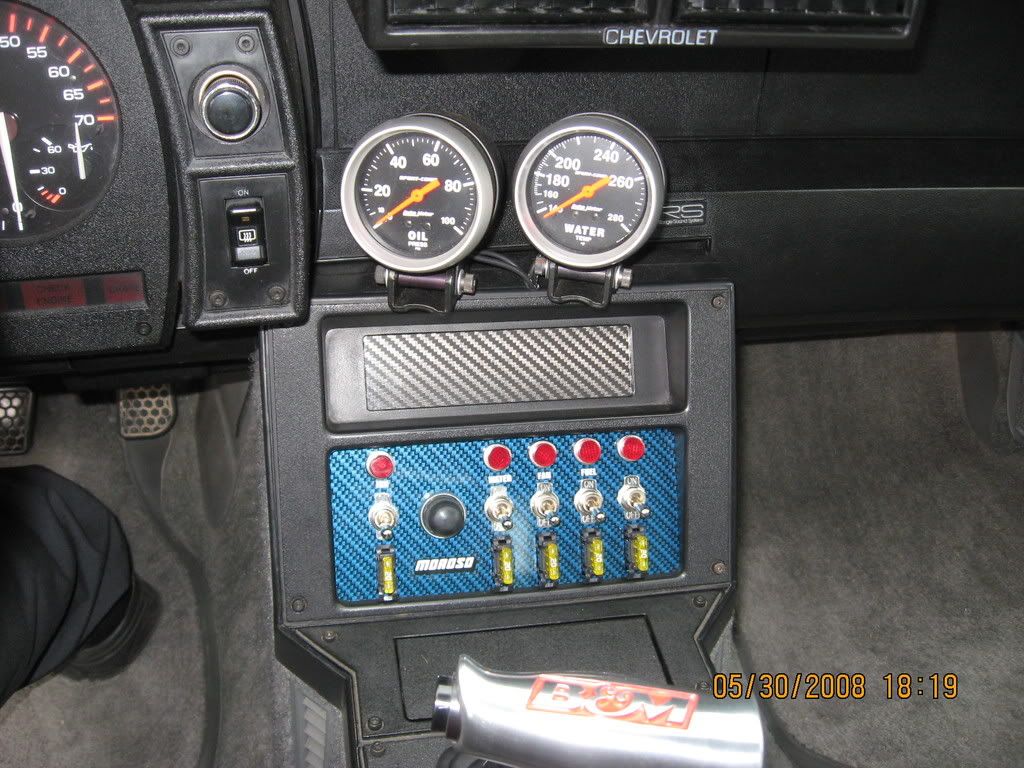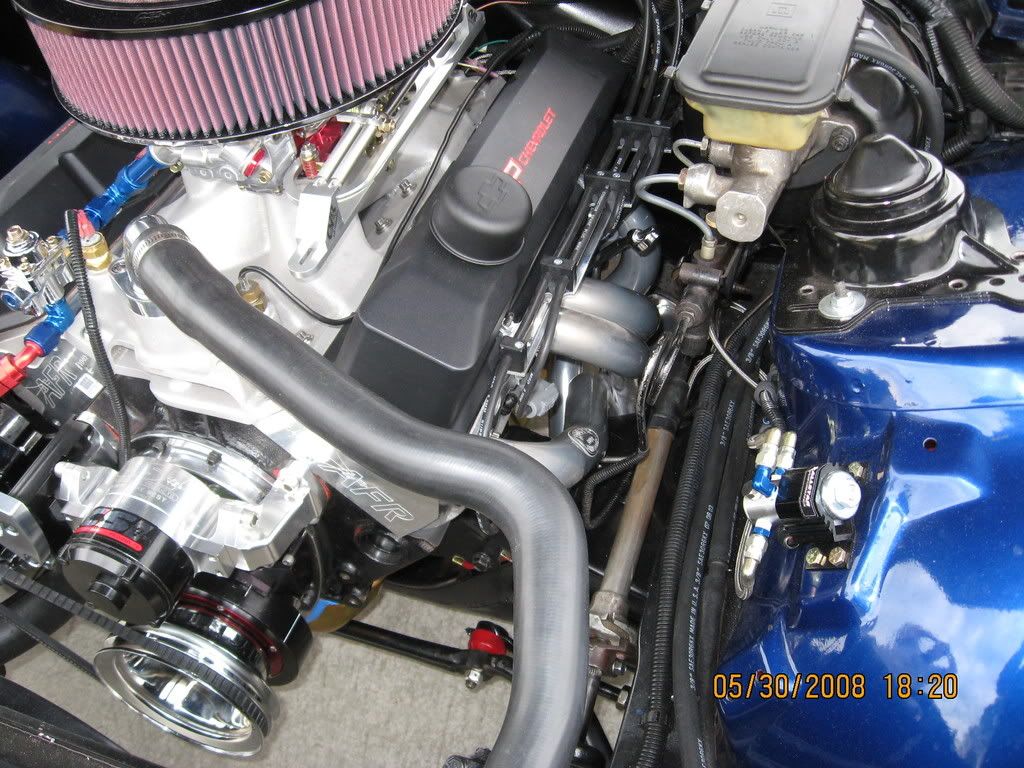 pictures of me driving it