Discussion Starter
·
#1
·
so I been buggin the NCM for some time to lift an Alpha H3, and he finally let me, figured I done lots of trucks try something different. So I sat down with the parts and Service dept and got some goodies ordered, and got it all together, and here is the result...
Only a 4" kit, no 6" abvailable yet...6" would have been more to my liking, but the 4 turned out not bad...stuffs 35x12.5x17 under it NO PROBLEMS...Flexing might gt some rubbing, This one is loaded minus a Nav, the low range locker works AWSOME......beleive me I tried it....we took one out with the IClick off road guys last week, aside from the deep mud it did everything My Jeep did and it just had all terrains....
Anyhow. do you like...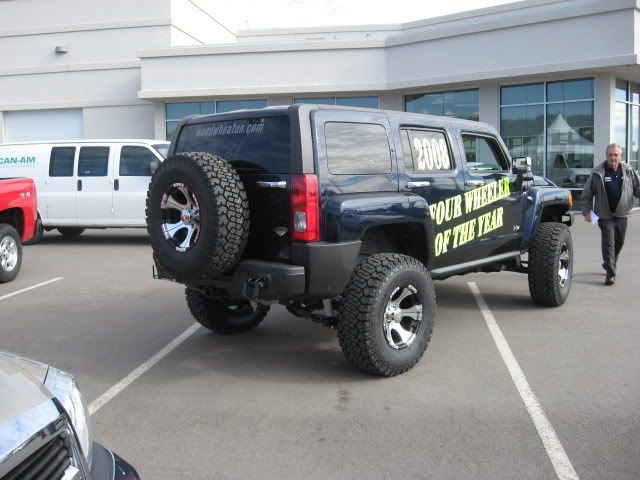 The decals WERE NOT my idea.....and the service Dept wants to put flares on it to make it all 'legal' like, but me and parts told them nnoe were available.....lol
Oh threw some 20s on a CTS as well.....blingy bling.