2011 Chevrolet Camaro SS - 6M w/LS3
Cadillac has big plans for its electrified coupe.
www.gminsidenews.com
November 24, 2014
Words by Mike DeMattia
Photography by Chantal DeMattia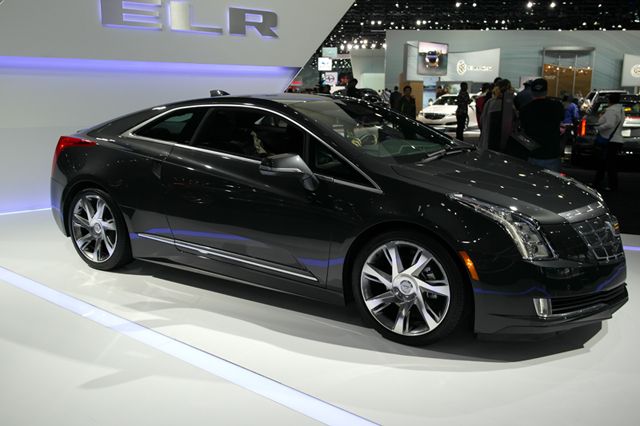 In the weeks leading up to the Los Angeles International Auto Show, it was widely reported that Cadillac would use that venue to debut a significantly upgraded ELR. However, a week before the show, the car was removed from the LAIAS website's world debut page, and no reason given...That is, until now!
In discussing with Cadillac insiders what they refer to as ELR 2.0, GMI has learned that the debut was delayed due to system integration difficulties. According to GMI's sources, the ELR 2.0 will be a
"highly autonomous vehicle"
and that a few of the features planned for the car are taking longer to refine than was originally planned. Indeed, some may be delayed indefinitely. As a result, Cadillac decided to delay the debut until the production feature-set is finalized, so as of now, there's no target date for when this car will debut.
Earlier in the year, GM stated that a future Cadillac would debut the so-called Super-Cruise feature, and it's not unreasonable to assume that ELR will be vehicle. What's also interesting, is that our sources, when discussing autonomy, used the plural term "features", which leads us to believe that it might be more than just Super Cruise that is coming.
No information was given regarding the nature of the range-extending engine, nor was anything new shared about ELR 2.0's potential electric range.
Keep in mind that our source was very light on specifics, so it's open to speculation as to what all of this may mean. What is certain, is that Cadillac has a lot more in-store for the next ELR than anyone outside GM had imagined.
Lambda-based Cadillac crossover still on the table.
Further discussions with Cadillac staff in attendance at LAIAS revealed that a future crossover based on a revised version of the Lambda platform is still very much a possibility. Our source stressed that plans could still change in regards to the platform that will underpin such a vehicle, but that a CUV slotted beneath Escalade is certain to join the lineup in the not-so-distant future.
CT6 will be the flagship...At least for now.
Our sources also told us that, while Cadillac will eventually add a model above the CT6, the time-frame for the introduction of this vehicle has not been determined. Since it was only last month when Johan de Nysschen indicated that he had green-lit the super-premium model, it's safe to assume that we won't see this car for another four or five years.