Hey All .. I had an entry in the Contest #112, but I kept playing with my designs even after I submitted my entry, and would like to get feedback on my newer versions.
So here is the original picture: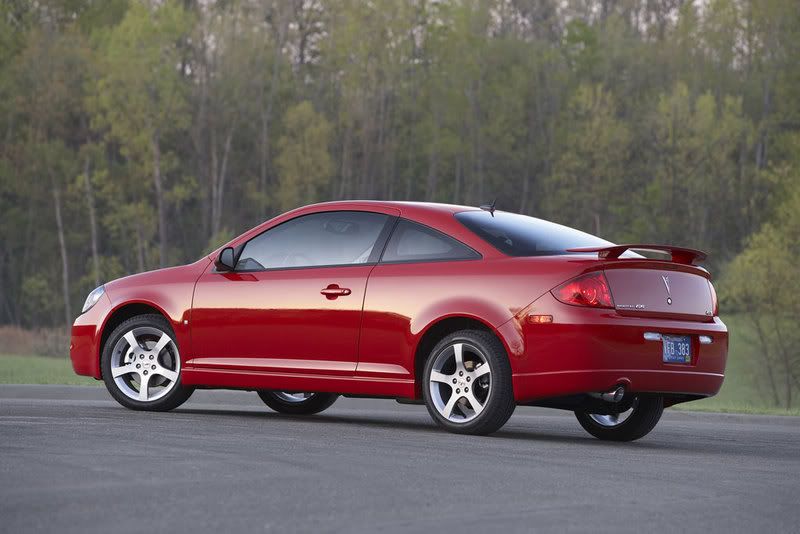 this was my entry in the contest:
VERSION 5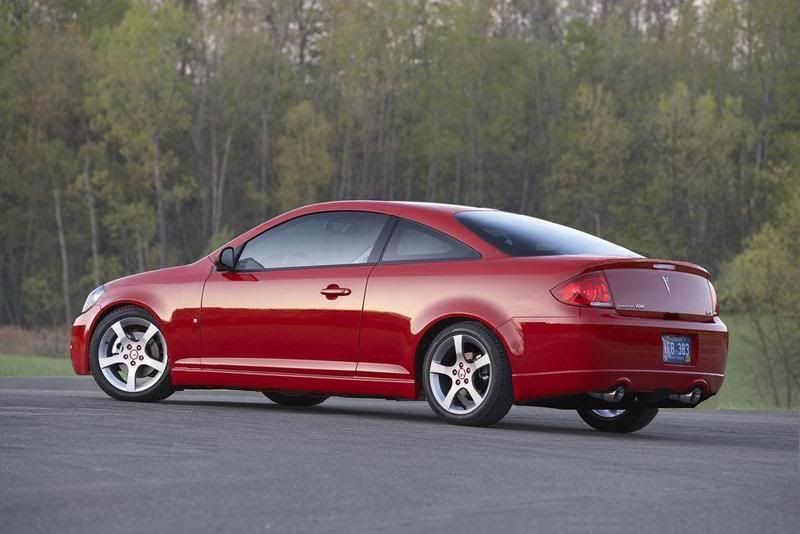 Then I started playing with different profile ..
Started with this:
VERSION 6
And this is for now a final version:
VERSION 7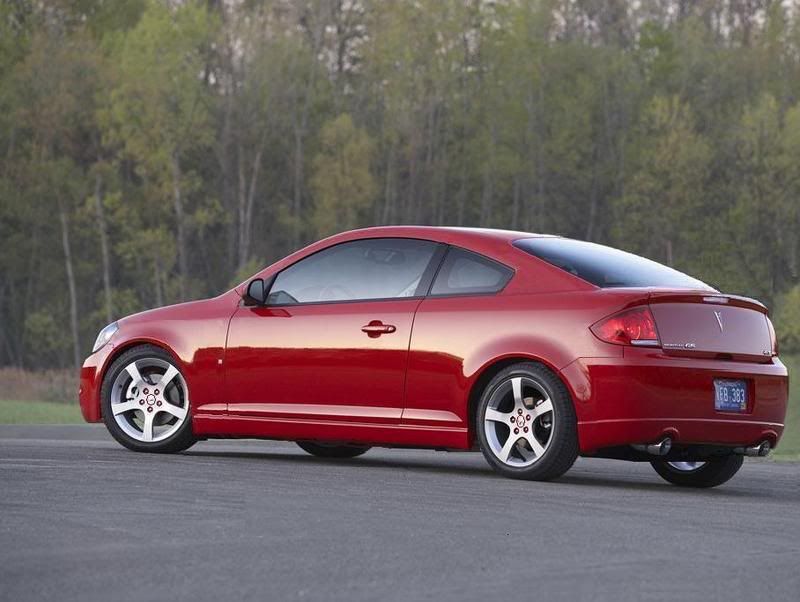 So what did I change?
Well for
V5
this was done:
-
spoiler delete
-
antenna delete

-
rear sidemarket delete
- trunk
keyhole delete
- bumper
reverse lights relocated
to tail lights
-
added trunk handle
- changed the
cutlines on the door
- changed the r
ear bumper cutline
for a cleaner profile (my biggest pet peeve with the Cobalt/G5)
-
RWD
- short fron overhang
- revised
front bumper cutline
-
lowered
-
dual exhaust
-
red accents on the wheels.
For
V6
:
- I
cleaned out
(some) the area around the added (right) exhaust
-
fixed some isues
with the fron edge of the door
- changed the
profile of the rear quarter window
- I liked the new greenhouse shape, but it did not flow with the rest of the car. - SO I got to work on V7
In
V7
:
- I
shortenned the rear overhang
, making the coupe into a 3door Hatch
- I c
hanged the profile of the rear windhield
, to flow better with the new rear quarter window
- I
moved the added (right) exhaust
closer to the edge - to better reflect where it should be.
-
Cleaned up
- over the many edits and saves, some parts of the car were becoming way too blurry and pixelated - so I paster parts of the original picture, and re-did the mods - all in one shot, and thus they were less pixelated.
- I especially
re-did the edge of the trunk
- it was not clean in V5 and V6 .. and while not perfect, I believe V7 is much better.
I did all this in MS Paint - I have PS, but not on this computer, and I have been trying to see how well and how much can I chop this car with Paint - without help of computer tricks - there are definitely things I cannot do, and there were a lot of pieces, that were a PITA because of Paint limitations. Also you can see on the shrubbery in the background, that I ran out of kills in bleting the mod-cut-lines in there ... or I was simply lazy.
Let me know what you think of the concepts, and the execution, and how could I improve it
.
Thanks
Igor