Discussion Starter
·
#1
·
10 Things Only Real Gearheads Know About The Chevrolet Corvair
Source
Built in response to the Volkswagen Beetle, the Chevrolet Corvair also features a rear-mounted, air-cooled flat engine.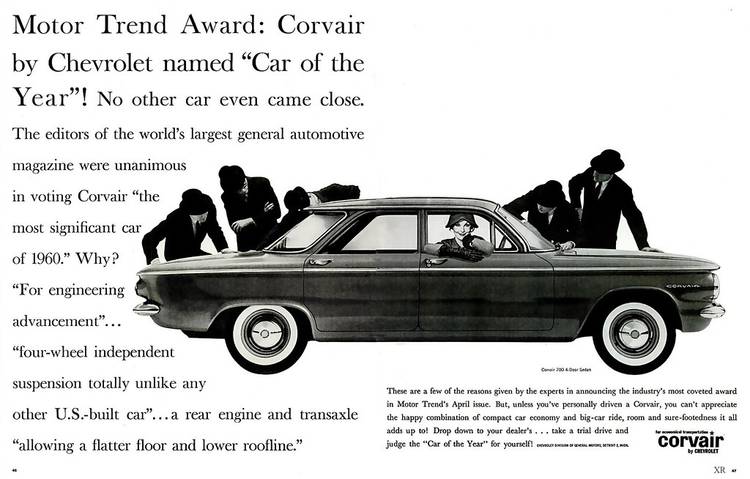 The Corvair is one of the most infamous cars in the automotive industry. With Ralph Nader choosing it as the unfortunate antagonist in his critically acclaimed, if flawed, Unsafe at any Speed.
Much of the criticism directed at the car was merited, but what most don't seem to realize is that much of what he outlines in his book actually applied to the entire automotive industry at the time. For most, the Corvair got singled out and blamed for all the collective sins of the automotive industry.
However, Chevrolet didn't just sit on their heels either, they pressed on and improved the car. It was an innovative car, a classic car that still looks objectively great today, and handles better than most contemporaries.
10 Innovative Chassis
9 Futuristic Platform
8 Sporty Monza Coupe
7 A Practical Wagon
6 Turbocharged Pioneer
5 Eternal Underdog
4 Attainable Classic
3 Somehow Crossed The Darien Gap
2 Still Unsafe At Any Speed
1 Classic Cruiser
With no grills , frunk and a rear mounted flat engine ...
The engines are still used on airplanes