Discussion Starter
·
#1
·
Boredom in Religion class leads to random drawings. Somehow, random drawings lead to random cars...
So let's just say that gas prices are still low...and let's just say that GM randomly found a bunch of money lying around in the Ren. Center...
Return of the Caprice. Larger than Impala, built off the Zeta platform, RWD and AWD.
No, I still can't draw circles, no I still can't use a compass, and yes, I am still too cheap to go out and get a circle template.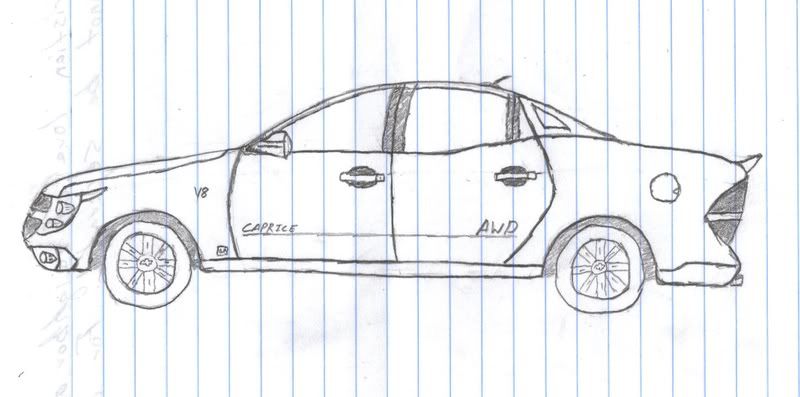 This looks maybe 100x better in person though.