Discussion Starter
•
#1
•
As the title says, (in the ideal world obviously) Cadillac will be making 50 of these cars for the USA and Europe; 100 cars as a total production run.
So, what I thunk of was a basic, stripped out, high performance racecar-cum-barely-legal-road-car, like the Radical SR3 pictured below, a V-division special if you like.
(
Radical SR3)
So, I figured I'd basically just make the Northstar LMP racing car into a slightly softer, less visually challenging vehicle. It may not be much to the eye, but the Cadillac stripes, a personalised number were all left on but the others (numerous screws that ruined the flowing lines aswell) were all taken off as they didn't suit the market I was aiming for - ie slightly-driveable-on-the-road track car usually driven by professional drivers and trackdayers.
It's not much, but I kinda like it in it's own odd way. Suggestions and c/c are welcome, though nothing too advanced as I'm crap at photochoppery. So here it is: The 2007 Cadillac Northstar LPR.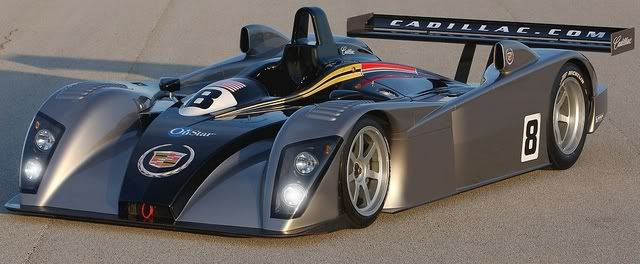 ~Cheers!