i had some free time today, and with all this talk (and a contest elsewhere) about a possible cadillac X3 sized crossover, i got thinking (yeah i know, ive been doing alot of that lately
) what would it look like? so i did this fairly quick sketch: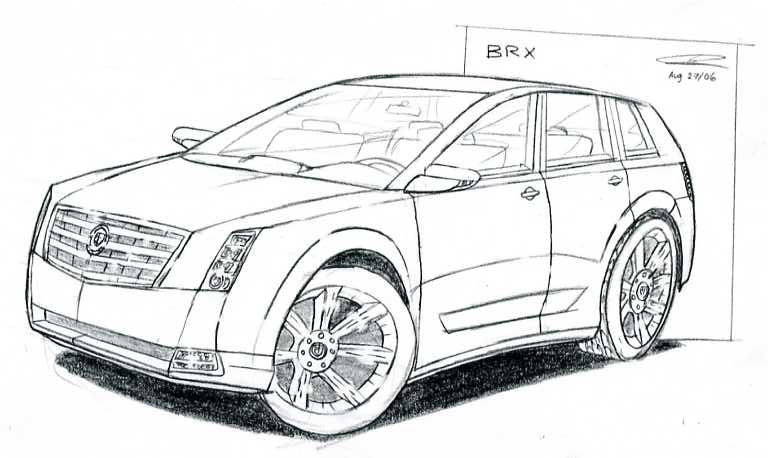 it didnt turn out exactly how i imagined (perspective issues at the begining forced me to modify my original front end
), a little too SRXish in the front (so i apoligize for the unoriginality). This also got me thinking, why bother with a "BRX" at all? i mean the SRX isnt exactly a huge vehicle, it was kinda hard making this one smaller.
Also, from this point on, officially in 99% of my drawings, the front wheel will be turned. Its easier to do the wheels in perspective that way.
and rex, im not rmody's "crony"
i hope you like.