So I was driving to Madison this morning, when a passing semi decided to help me trick out my ride.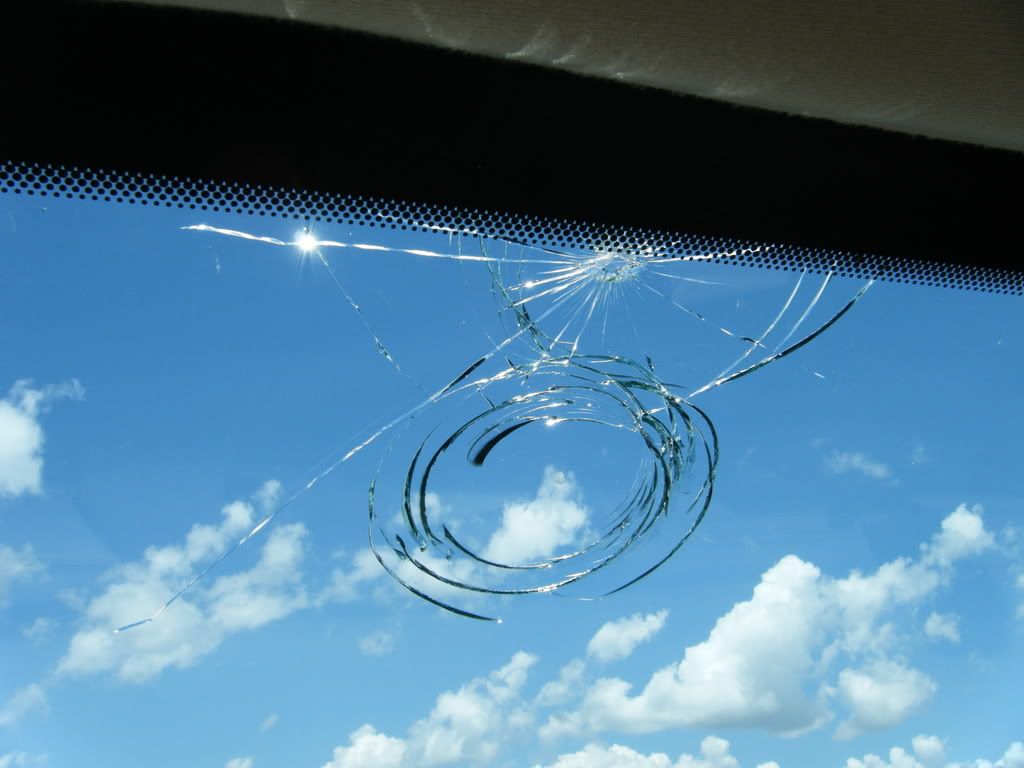 A portion of the windshield (where the top one hit) came falling onto my lap in a hundred pieces.
And of course, thanks to my deductible this is all out of my pocket. hooray.
I did not get to Madison btw. I decided that their aweful roads would probably make things worse, and I wasn't far from home anyway.
If you're interested my camera is a Fujifilm FinePix Z20.