Just a quick one:
Might be a precursor to something on Saturns horizon?
Dropped into my not so local dealer today as I spotted a tasty little 5 door Astra SRi. Locally, these are available as a 2.2 DI or 2.0 turbo. Standard equipment includes 17" alloys and sport suspension. This example sported comfy leather trim and some seriously well bolstered sport seats.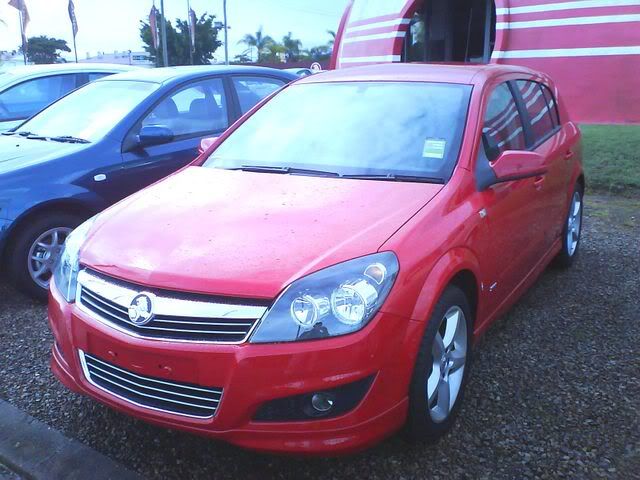 I must admit, the red certainly caught my eye, and after discussing the not inconsiderable cost of my 240 km daily commute, I was wondering whether or not my bosses response of "we'll have to talk about that", could be roughly translated into a company car accomodation. This certainly would be ideal. Although the ADR sticker says a combined consumption of 8.5, I wouldn't expect it too hard to sit around 7 when driven mostly on the highway as I currently do.
The pro's:
The look! It certainly was a handsome little devil and stood out like the proverbials, amongst the more reserved colours on the lot.
Excellent comfort even though I'm probably on the larger side of typical pilots. I could easily adjust the seats and tilt/telescope wheel for an ideal driving position.
Excellent visibility all round
Attractive cabin with no retina searing graphics.
Great feeling steering wheel felt comfortable under hand and was nice and grippy.
Linear smooth acceleration.
Sweet, well spaced shifter with reasonably progressive clutch.
Solid, adjustable braking.
Suspension was commendable and far more forgiving than the TDI Mondeo that I drove a few months ago. In fact I drove the test road (not my usual haunt so I did a recce before I took my test drive) in the Vectra and found the Astra to be more comfortable whilst still having better poise and control through the long 90kmh sweepers. You would sort of expect that considering the vectra is 10 this year, but still she has 4 wheel independent suspension and is reasonably agile.
Very Quiet cabin is much better than Focus and much much better than Mazda 3 SP23.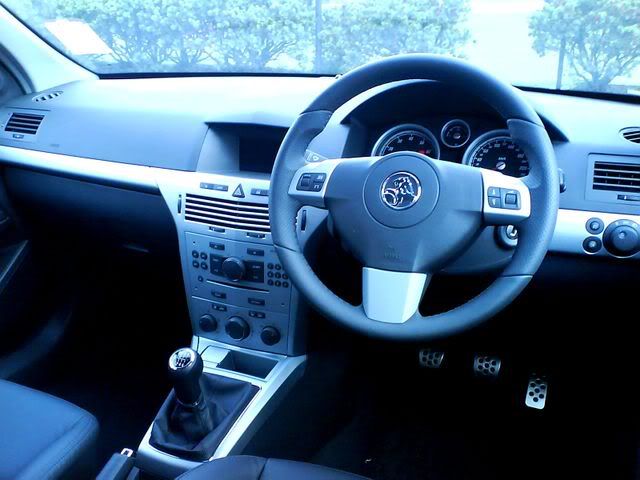 The Cons:
The very quiet cabin allowed the intrusion of windnoise (though slight) from the mirrors around 110.
It was a moderately wet day and the rubber dotted alloy pedals looked good but where a bit slippery.
Space saver spare (not good in Commodore Country
)
Over servoed steering impeded driver connection (way too light compared to what I am used to and expect).
All in all, I was well impressed, not to mention surprised that the 2.2DI is no longer being made. In fact this was the last one on the lot and they were very keen to move it (started with 4k off rrp and were still keen to really drive a deal!). Apparently their latest fast mover is, wait for it....Epica. The sales person (who was great by the way) said she had sold to all demographs from a 19 yo lass and a 20 something couple, to 35 yos, 45 and 55yos. Normally you would put this down to sales yap, but I established my automotive knowledge early and we quickly past the awkward point of customer and salesperson truth balancing. In fact she was honest enough to tell me that she couldn't keep up with all the competitors when I quizzed her on whether or not Mazda 6 CDi has a 5 or 6 speed auto.
So really, it was a very capable, comfortable vehicle with the perfect amount of performance for my type of caper. Just a shame that it doesn't quite suit my circumstances. Of course the boss (I'm not talking about Mrs. Mak) could change that. Considering that this is one of the last ones, I would bet resale would be reasonably strong too. Astras are generally good anyway, but try getting a last gen SRi 2 door. Good luck. 2 thumbs waaay up.