Discussion Starter
·
#1
·
Who knew something as simple as hooking an AUX/iPod cable into a car stereo could be such a PITA? Took a novice like me 45 mins....:lmao:
I'm sitting in my driveway debating whether or not to go get some gas, when curiosity catches the better of me and I pry my Clarion POS deck out to see what kind of hookup options (for my iPod) are back there....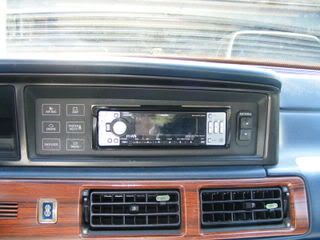 All that were back there were 3 sets of RCA jacks (the lil Red/White composite ones).......so I grabbed an old Apple TV/Video cable (the $20 one that no longer works with the 'new' iPods) and strung that back behind my dash and down around my glovebox. That was actually the easy part......
The hard part came in trying to figure out which set of jacks worked.....the first few times I either had sound coming out of the passenger side (front & back speakers), rear deck or just the front doors--from both my iPod and the radio.
Finally though, after alot of pushing, pulling, nudging and a lil bit of swearing, I got everything hooked up a-ok......going to jam out on my way into work tonight