Discussion Starter
·
#1
·
This one's for GrandPrix08 (Oh, man, I don't mean to put SO much pressure on you), but this an example of the future I believe Pontiac should have.
My Pontiac's styling is an improved version of various 2005 models (Grand Am, Bonneville, and Grand Prix), with smooth curves and in-your-face, coupe-like styling.
All Pontiacs in my lineup are FWD-based (save for the Solstice), but have AWD as their only option. My Pontiacs are most competitive with Nissans, and Mazdas.
This one's one of my 'traditional' side-profile drawings. It's based off of my Chevrolet Lumina and Saturn VISTA drawings.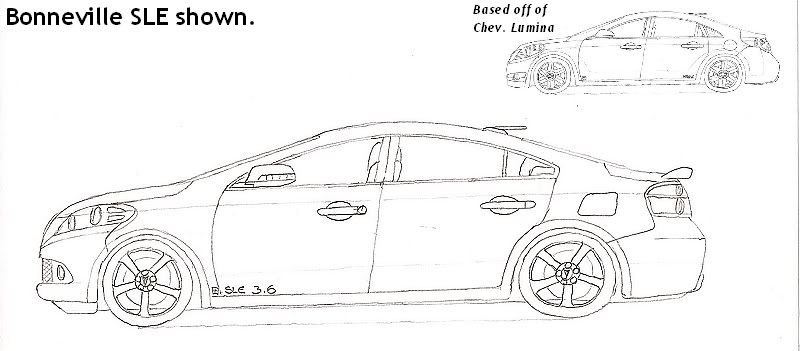 Comments?