I am a GM freak. More chevy than anything.
Got some drawings to show if ya wanna see em. I am a steady member of Automotiveforums.co. Spend most of my time in sketching and drawing. But I stumbled across this Forum tonight and it looked cool so I joined. Heres my stuff. Ill throw in a photochop or 2 also.
Heres a Trilblazer working on now for my Dad for Christmas: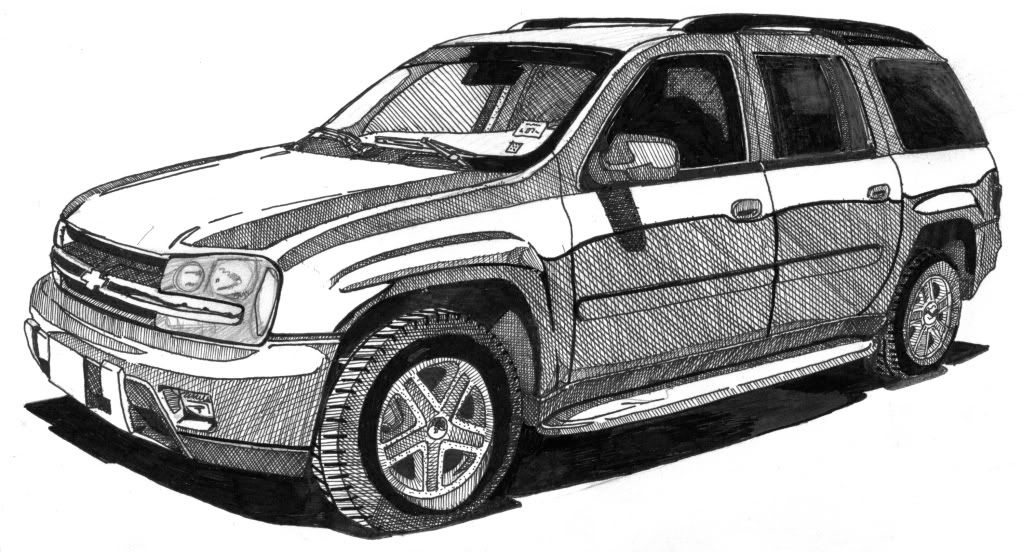 Heres a 2006 Corvette I did recently:
Herea a lil cartoony pic of my b/f I drew in our Blazer crushing our neighbors cars. Parking is tight sometimes. Drawing this releaved some stress.: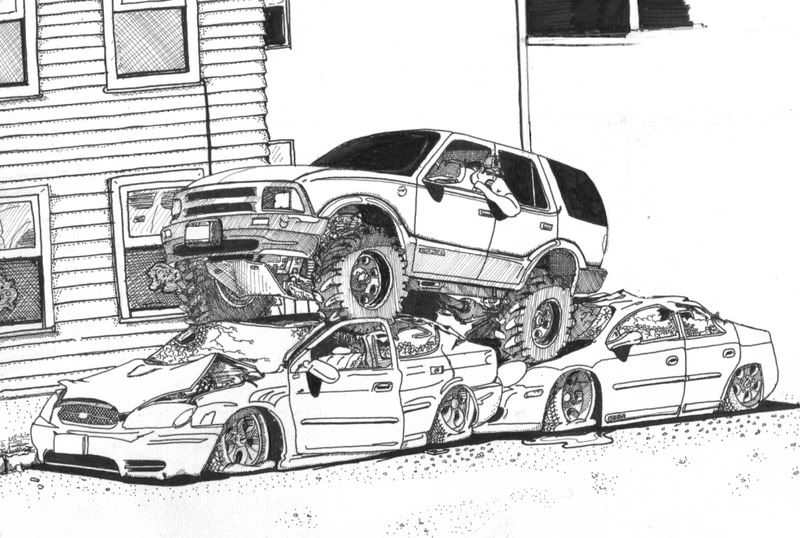 Heres a Malibu Chop 1st the original:
Chop:
Mazda Protege Chop:
Tell me what ya think.