Discussion Starter
·
#1
·
i have all my parts now, other than a few odds and ends, control arm bushings and ball joints are installed, everything is ready to go back together.
started out saturday morning, installed the k-member into the car,
then i put in the steering box, removed the boot from the steering shaft, wouldnt work with the manual box, spent alot of time cleaning up parts and painting parts, i also decided that instead of trying to bend brake lines for
everything and flare things, to just go out and pick up some braided brake line,
so now the front brakes from the combination valve to the front calipers is all going to be braided brake line. had to go out and pick up some fittings and what not, all in all its going to be pretty sweet.
i was going to install the engine into the car for good, but my engine builder shorted me on my crank dowel pin, for the flex plate to ride on, so i need to get one from work, not a big deal, but i wanted the engine in the car.
so then i figured i would put together the motor mounts, and mach fit the engine in the car. everything is fitting up nicely, good clearance on each side, and now my steering linkage doesnt smack my oil pan like before.
problem is, i think one of my motor mount plates might be wrong, so i need to check into that, and figure it out.
my braided brake hoses that i run to the line lock
parts that have to be installed yet. ----
the moog "Problem Solver" ball joints, pretty neat, they say problem solver on the bottom side, hard to see in the pictures, but funny. i guess GM had problems with stock lower ball joints on some of the cars, so moog come up with this ball joint that is .020" bigger diameter that is pressed into the control arm.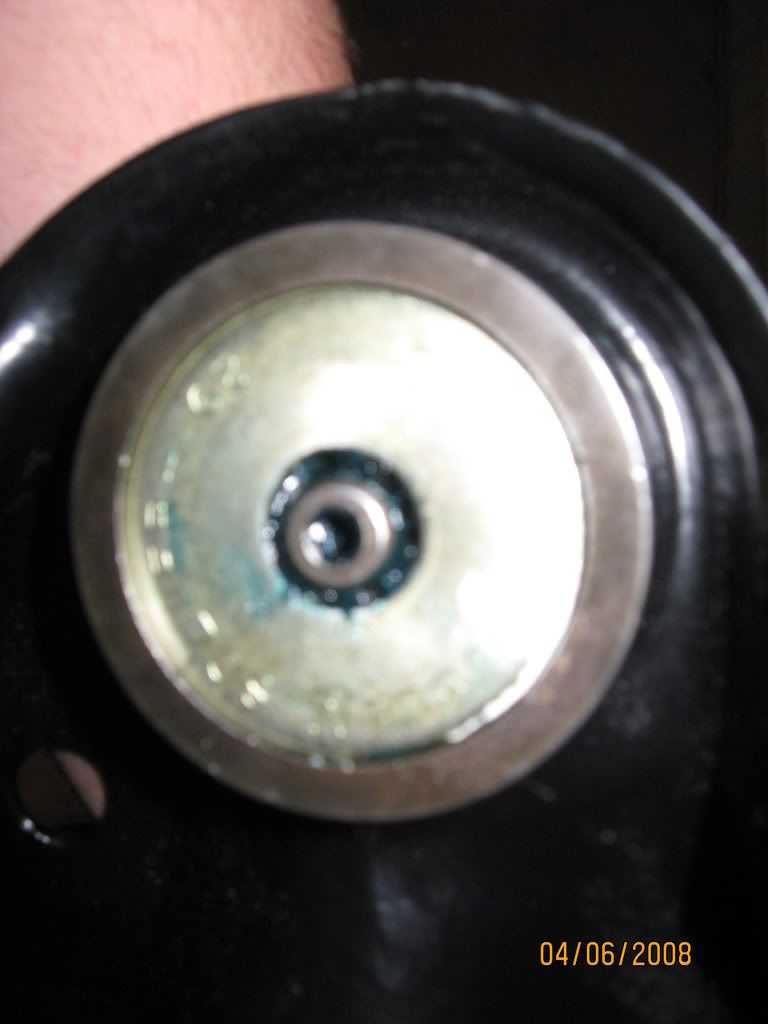 all my other parts