My sister has been checking out cars, for what seems forever to me as I always get dragged into the conversations. She couldn't decide if she wanted a sedan or a crossover. She currently has a 97 Ford F-150 but she is graduating college so my dad decided to give her an upgrade.
They test drove the Enclave, she felt like she was 35 (she is 25).
Test drove the MKX, she liked the exterior a lot, but the interior was too boxy, boring for her.
Test drove RX350, liked the interior but couldn't get over the exterior.
So she ended up with a basically fully loaded 2009 CTS. Parents figured have a sedan for now, if she starts a family in the future you can always get a crossover later.
So here are the pictures, my mom butchered them trying to adjust them or something. Said they were taking late afternoon, so I'm guessing there was some massive west sun she was trying to correct for. They will do for now.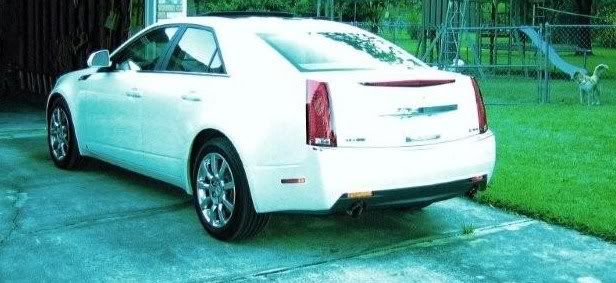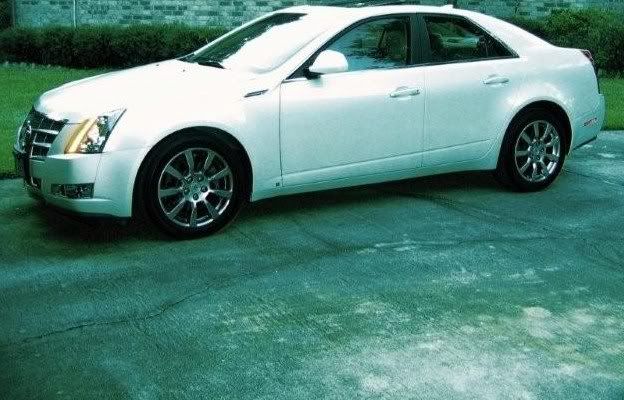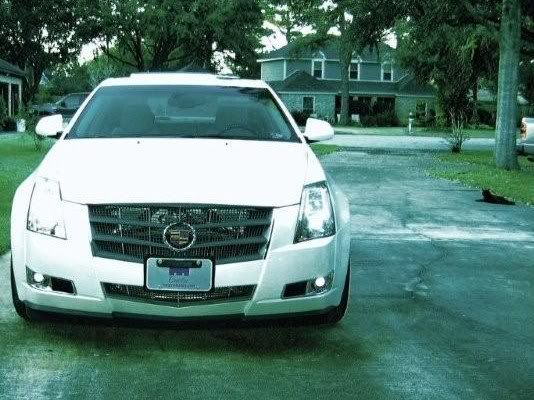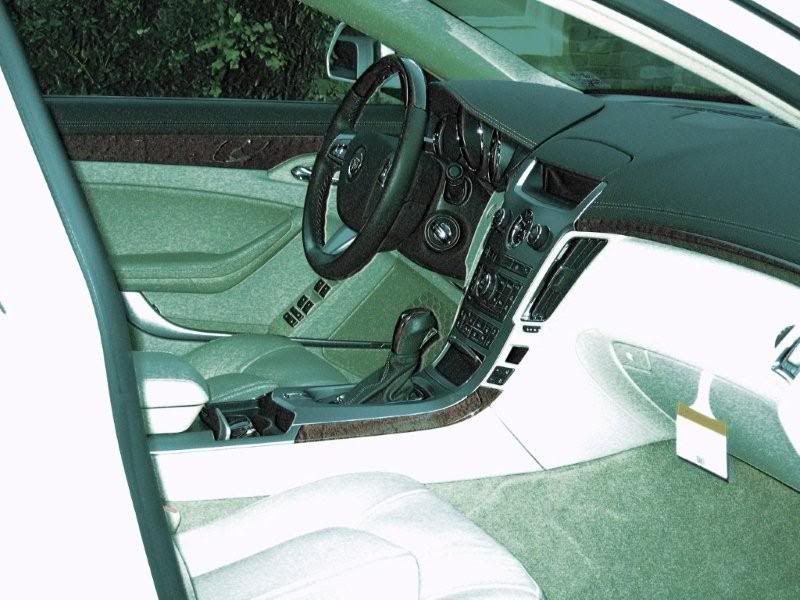 She loves it. She just has to dog proof the rear seat, haha yes her golden will be riding around in this. Makes me cringe.