Discussion Starter
·
#1
·
Chevrolet
Chevrolet has been trying to get a foothold in the European market for sometime now and I think they're slowly making some progress. The cars they offer aren't anything exciting or sporty and some of them don't even come with standard features likes ESP but they're very competitive in terms of value and pricing. Most of them are former Daewoo's anyway. The most appealing Chevrolet to me is the Epica sedan. The styling is nice and you get a great car for the money. A shame that ESP isn't offered on it though!
Chevrolet Captiva (based on the Opel Antara)
The rest of the Chevrolet lineup. You can read the model names on the info plaque where the license plate is usually fastened.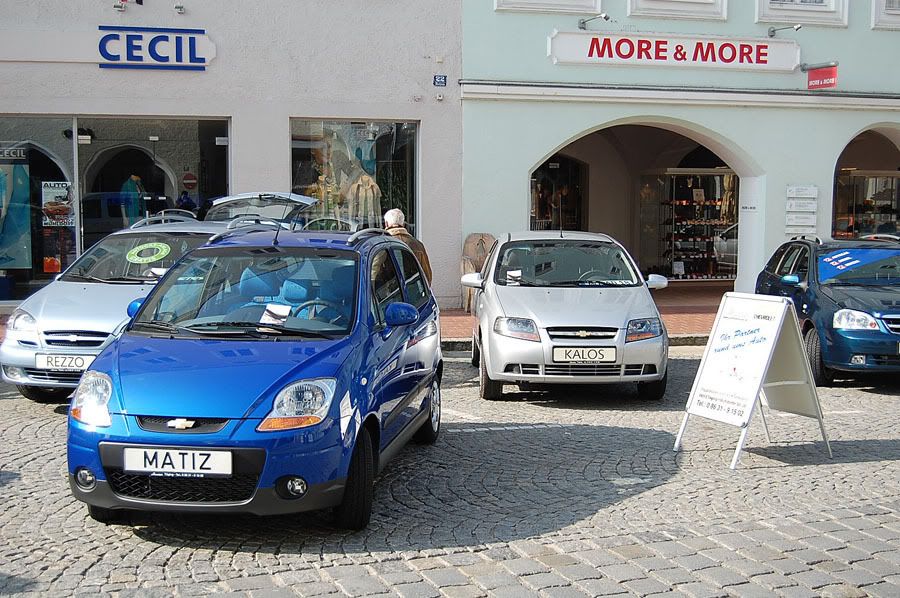 Chevrolet Lacetti
Chevrolet Epica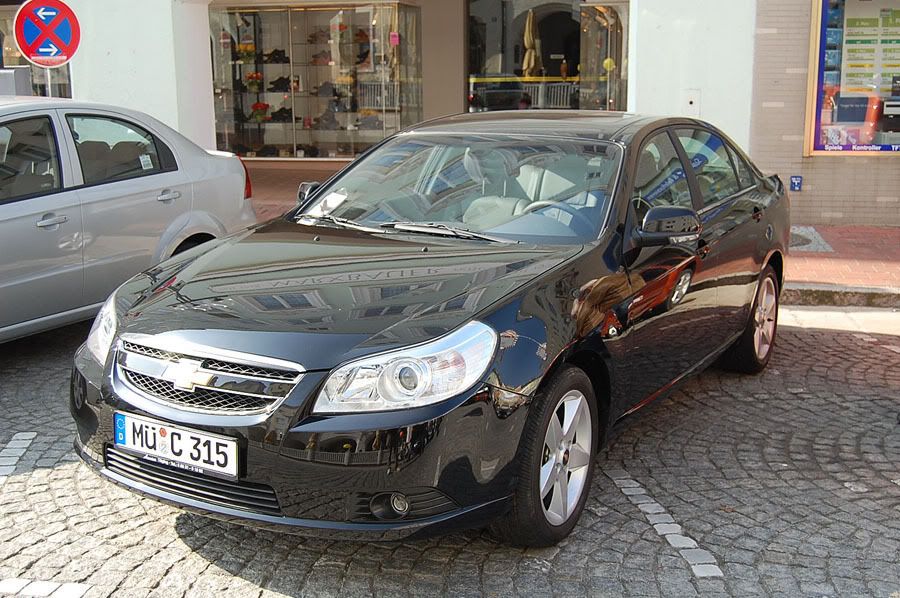 Chevrolet HHR
Then there was this cool Chevrolet: the Corvette. It was actually part of the Volvo dealer (an importer of foreign cars) but I figured I might as well include it here. It was a normal C6 and not a ZO6 but the engine sound was pretty neat.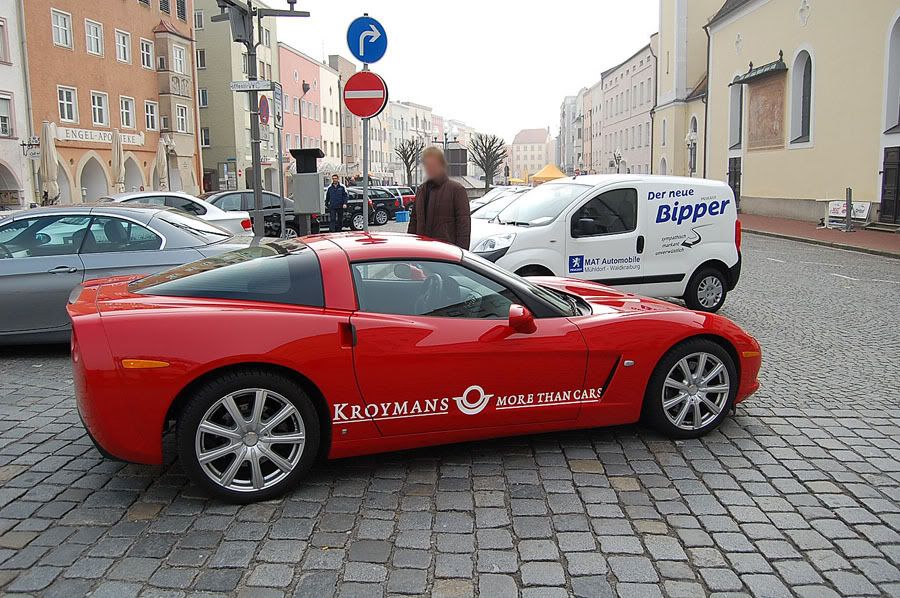 Daihatsu
There's a local Daihatsu dealership a little outside Mühldorf and they do sell quite a few cars here. Great value, interesting designs I suppose and practical and zippy for the small provincial town life here. Nothing new to see here either. The Copen is now sold in LHD though.
Daihatsu Materia (blue) and Cuore (green)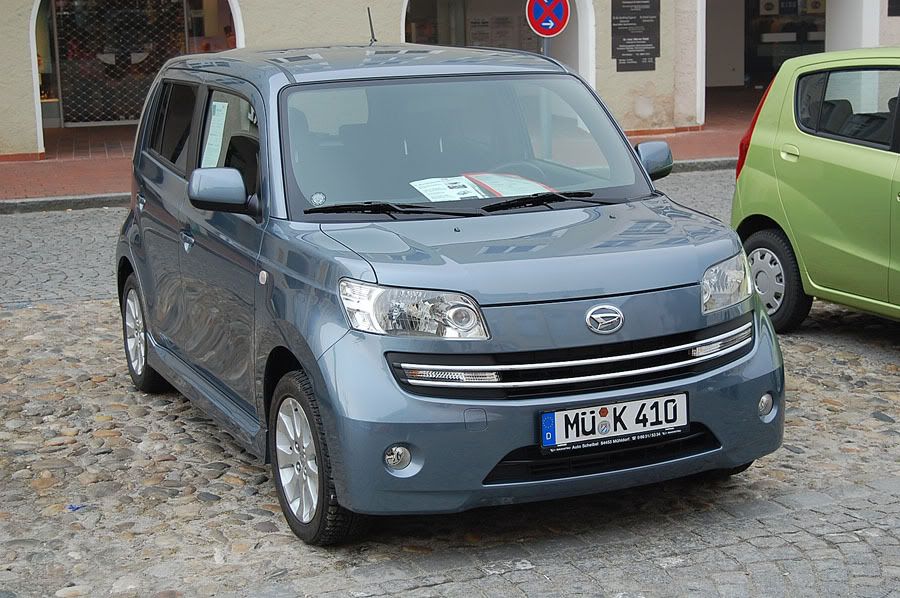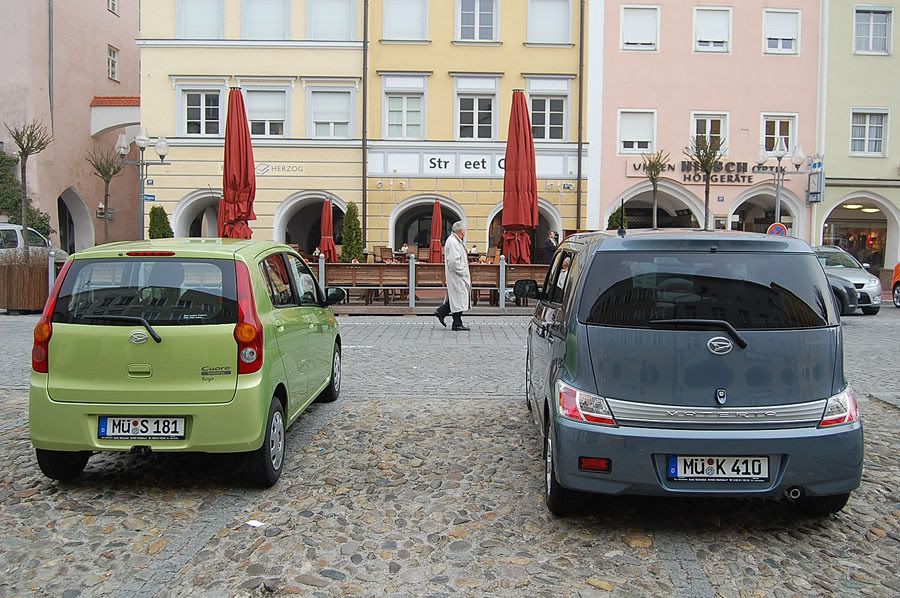 Daihatsu Sirion (red) and Terios (blue)
Daihatsu Copen
Fiat
Fiat's recent designs and visual improvement in build and interior quality have found them many new fans here. Their latest designs are also very elegant and sporty and at the same time look a bit premium. Take for instance the Fiat Bravo below. It looks like a small premium sedan and the interior is superb. I found the interior visual build quality and materials to be far more impressive than say all Toyota sedans sold here (which are overrated).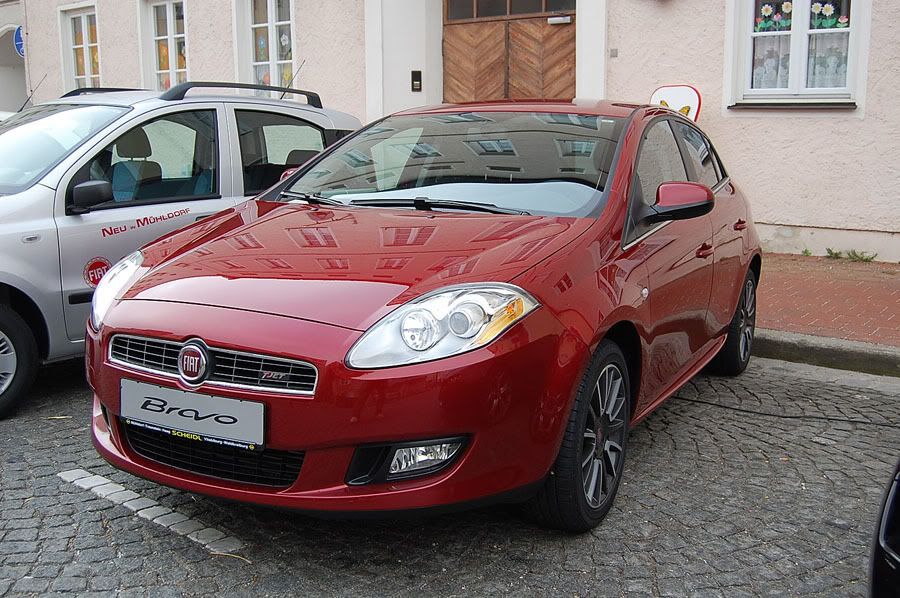 And of course the new Fiat 500 was also a star here. Everyone around it was enthusiastic about it. Many older citizens who in the 1950s or 1960s actually owned the original Fiat 500 were visibly moved by seeing this baby reincarnated and modernized on the streets again.
END OF PART II