My brother just got a car to take to college to haul around his surfboards and his guitars--a 2000 Ford Ranger. I cleaned up the exterior for him today but since the interior is such a piece of work I'm going to wait until tomorrow to work on that. V6 and the automatic though (not sure which V6--not my car) with 112K on the clock. It runs really nice. Well here's some pictures:
Filthy interior: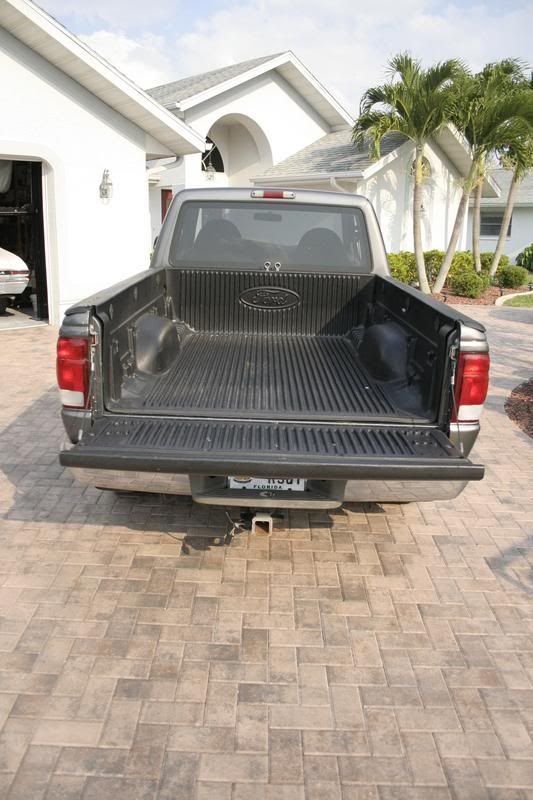 After I washed, clay bar'd, and waxed the little beast:
And here it is with the Grand Cherokee that my dad and I share (for when it's raining and I don't want to get the SS all nasty):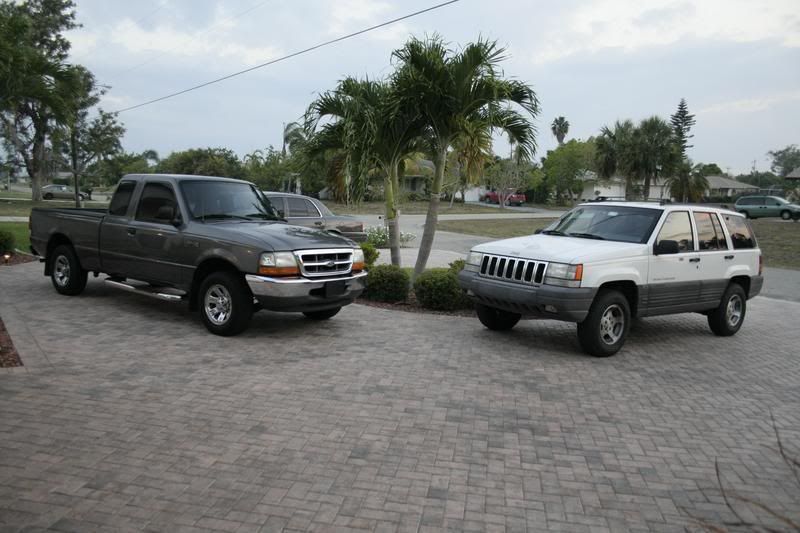 (
The following paragraph is about the 1996 Jeep Grand Cherokee Laredo pictured above
)
It needs a good bath but I couldn't really get motivated since my brother drove it all the time but now I think it'll be easier to keep clean. 4.0 I6 with a four speed auto and about 135K miles and it's currently averaging 22MPG according to the on-board computer.